Job vacancies in Canada remain high at nearly 1 million, despite the declining unemployment rate.
There are about 994,800 total vacant positions including about 400,000 new vacant positions announced by Ontario and Saskatchewan.
The availability of jobs in Canada is good news for those planning to move to Canada.
The job vacancy rate (total number of vacant positions as a proportion of labour demand) increased to 5.7%., indicating a continued need to fill positions amid employee shortages.
Health and social assistance; accommodation and food services; retail trade; professional; scientific; and technical services; and manufacturing sectors listed below have the highest number of vacant positions.
Health care and Social Assistance
Health care and social assistance saw 159,500 vacant positions in September, up from a record-high number of vacancies in August.
In its bid to attract professional migrants to this sector, Canada has removed barriers to permanent residence (PR) for professionals in this sector.
This sector requires doctors, nurses, physicians, surgeons, among others. Year-on-year the sector saw an increase of 25% in job vacancies.
In September, about 20,700 employees joined this sector.
Accommodation and Food Services
This sector saw 152,400 vacant positions in September, an increase of 12% from August. The sector is regularly in need of labour. About 8,400 people joined this sector in September.
Retail trade
Retail trade saw a slight increase in job vacancies, with 117,300 vacant positions in September, indicating a continuous need for workers. In September, about 8,200 employees joined the sector.
Canada's manufacturing sector: This sector had 76,000 job vacancies in September; from a peak of about 92,100 in August.
Scientific and Technical Services:
This sector had about 61,900 job vacancies. This includes accounting, legal services, advertising, architectural and engineering, computer systems design, management consulting, etc.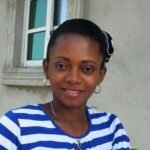 Ifunanya Ikueze is an Engineer, Safety Professional, Writer, Investor, Entrepreneur and Educator.