British Prime Minister, Rishi Sunak is mulling a crackdown on foreign students who bring dependents and study in "low quality" universities in the UK in a bid to tame immigration, according to UK media reports.
According to a report by The Time newspaper, foreign students who want to study in the Uk may not be granted a visa unless they got admission into a "top university," following a record net migration report released on Thursday.
Sunak's official spokesperson said: "We're considering all options to make sure the immigration system is delivering, and that does include looking at the issue of student dependants and low-quality degrees."
In the first six months of the year, January to June, UK's net migration soared to 504,000, according to the data released on Thursday by the Office for National Statistics. This is sharply up from 173,000 recorded in the first six months of 2021.
"This level of migration has put pressure on accommodation and housing supply, health, education and other public services. We must ensure we have a sustainable, balanced and controlled approach which is why we continue to keep our immigration policies under review," the Interior Minister Suella Braverman said in a statement.
"My priority remains tackling the rise in dangerous and illegal crossings and stopping the abuse of our system. It is vital we restore public confidence and take back control of our borders," she wrote.
She had previously complained foreign students "bringing in family members who can piggyback on to their student visa" and "propping up, frankly, substandard courses in inadequate institutions."
Rishi Sunak's potential plan to clamp down on international students taking "low-quality" degrees could "send many universities over the edge", particularly in poorer regions, the chair of the government's Migration Advisory Committee said.
"Most universities for most courses lose money on teaching British students and offset that loss by charging more for international students," Prof Brian Bell told BBC Radio 4 on Friday.
"If you close down the international route I'm not sure how the university continues to survive."
The UK had in 2019, set up an International Growth Strategy, which was designed to increase the number of international students studying in the U.K. each year to 600,000 by 2030.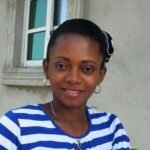 Ifunanya Ikueze is an Engineer, Safety Professional, Writer, Investor, Entrepreneur and Educator.