On 25th February, 2023, the Independent National Electoral Commission (INEC) conducted the Presidential and National Assembly Elections across the 36 states of the Federation and the FCT.
Below are the results are being announced by INEC at the collation center in Abuja.
Note: INEC collation center has been closed for today, and will recommence on Monday by 11am.
*For better viewing experience, view the table on a wider screen.
| STATES | APC - BOLA TINUBU | LP - PETER OBI | NNPP - R. KWANKWASO | PDP - A. ABUBAKAR |
| --- | --- | --- | --- | --- |
| Abia | 8,914 | 327,095 | 1,239 | 22,676 |
| Adamawa | 182,881 | 105,648 | 8,006 | 417,611 |
| Akwa Ibom | 160,620 | 132,683 | 7,796 | 214,012 |
| Anambra | 5,11 | 584,621 | 1,967 | 9,036 |
| Bauchi | 316,694 | 27,373 | 72,103 | 526,607 |
| Bayelsa | 42,572 | 49,975 | 540 | 68,818 |
| Benue | 310,468 | 308,372 | 4,740 | 130,081 |
| Borno | | | | |
| Cross River | 130,520 | 179,917 | 1,644 | 95,425 |
| Delta | 90,183 | 341,866 | 3,122 | 161.600 |
| Ebonyi | 42,402 | 259,738 | 1,661 | 13,503 |
| Enugu | 4,772 | 428,640 | 1,808 | 15,749 |
| Ekiti | 201,494 | 11,397 | 264 | 89,554 |
| Enugu | 4,772 | 428,640 | 1,808 | 15,749 |
| Gombe | 146,977 | 26,160 | 10,520 | 319,123 |
| Imo | | | | |
| Jigawa | 421,390 | 1,889 | 98,234 | 386,587 |
| Kaduna | 399,293 | 294,494 | 92,969 | 554,360 |
| Kano | 517,341 | 28,513 | 997,279 | 131,716 |
| Katsina | 482,283 | 6,376 | 69,386 | 489,045 |
| Kebbi | 248,088 | 6,376 | 69,386 | 489,045 |
| Kogi | 240,751 | 56,217 | 4,238 | 145,104 |
| Kwara | 263,572 | 31,116 | 3,141 | 136,909 |
| Lagos | 572,606 | 582,454 | 8,442 | 75,750 |
| Nasarawa | 172,922 | 191,361 | 12,715 | 147,093 |
| Niger | 310,468 | 308,372 | 4,740 | 130,081 |
| Ogun | 341,554 | 85,829 | 2,200 | 123,831 |
| Ondo | 369,924 | 4,405 | 930 | 115,463 |
| Osun | 343,945 | 23,283 | 713 | 354,366 |
| Oyo | 449,884 | 99,110 | 4,095 | 182,977 |
| Plateau | 307,195 | 466,272 | 4,819 | 23,686 |
| Rivers | | | | |
| Sokoto | 285,444 | 6,568 | 1,300 | 255,346 |
| Taraba | | | | |
| Yobe | 151,459 | 2,406 | 18,270 | 198,567 |
| Zamfara | 298,396 | 1,660 | 4.044 | 193.978 |
| TOTAL | 8,055,496 | 5,640,587 | 1,455,223 | 6,187,157 |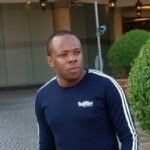 Nnamdi Maduakor is a Writer, Investor and Entrepreneur