The Nigerian Equities market started the week on a negative footing, as the price correction of Airtel Africa Plc share dragged on Market performance.
The benchmark All-Share Index declined by 0.78% to close the day at 37,658.26 points. The YTD performance worsened to  minus 6.7%.
Todays negative performance is attributable largely to price correction in the price of Airtel Africa Shares.
The Share price of AIRTELAFRI, the third most capitalized stock on the market was adjusted for a dividend of N10.27 as recommended by the company.
The last close price was N678.00 while the Ex-dividend price opened at N667.73, representing a 1.51% decline.
The market capitalization decreased by N34.3bn to settle N19.5 trillion, further retreating from the N20.0 trillion mark.
8.88 billion ordinary shares of 50 Kobo each of Mutual Benefit Assurance Plc, arising from its private placement was listed on Monday.
With this supplementary listing, the total issued and fully paid up shares of Mutual Benefit Assurance Plc (NGX Ticker: MBENEFIT) has now increased from 11.17 billion to 20.06 billion ordinary shares of 50 kobo each.
The trading symbol of The Initiates Plc was changed from INITSPLC to TIP and has been implemented by the Nigerian Exchange Limited.
Equally on Monday, the Rights Issue and Public Offer for NPF Microfinance Bank Plc has opened for subscription on Thursday 24 June 2021, and will close on Wednesday 30 June, 2021.
The Bank is offering for a rights issue of 2.28 billion ordinary shares of 50 kobo each at N1.50 per share on the basis of 1 new ordinary share for every 1 ordinary share held as at 17 May 2021.
Activity Level
The activity level was mixed on Monday as the volume of traded shares fell by 19.4% while the value of shares traded rose by 42.6%.
A total of 163.50 million units of shares, valued at N3.43 billion was traded in 3562 deals.
The most traded stock by volume was FBNH with 18.14 million units of shares, followed by UBA with 13.00 million units and GTCO with 11.84 million units.
MTNN was the most traded stock by value with shares worth N1.50 billion. NESTLE and GTCO were the second and third most traded stock by value with shares worth N600.31 million and N35.54 million respectively.
Investor Sentiment
Investor sentiment as measured by market breadth (gainers/losers ratio) weakened to 0.7x from the 1.4x recorded in the previous session as 13 stocks advanced against 18 decliners.
Top gainers on the day were; IKEJAHOTEL (+10.00%), FIDSON (+7.91%), LINKASSURE (+7.69%), CHAMS (+5.00%), FCMB (+3.83%)
Top losers were; BOCGAS (-9.95%), ROYALEX (-7.94%), UNITYBNK (-5.17%), MBENEFIT (-4.76%), HONYFLOUR (-4.52%)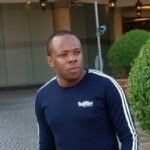 Nnamdi Maduakor is a Writer, Investor and Entrepreneur