The Minister of Finance, Budget and National Planning, Mrs. Zainab Ahmed, has advised the Nigeria Exchange Limited (NGX) to leverage technology and innovations in order to make the process of trading on the exchange much more benign for increased participation by Nigerians.
The management of NGX had paid a courtesy visit to the ministry and were advised accordingly by the Minister who also mentioned that the Federal Government had instructed the Securities and Exchange Commission (SEC) to unlock the latent potentials of the capital market by putting together programmes that would help participants save money and consequently prod them to more market participation.
The Minister went further to commend the NGX for efforts made so far in strengthening the Nigerian capital market while equally disclosing that the ministry was reviewing the Finance Bill 2021 with the view to addressing the bottlenecks that seem to restrain investments such as Company Income Tax.
NGX's CEO, Temi Popoola, in his speech, acknowledged that the visit's purpose was to make a formal introduction of the new NGX management to the minister and also an appreciation of the mutual collaboration and support by the ministry in carrying out their mandates.
The CEO went further to give unflinching assurances to the minister on the organization's unalloyed decision in positioning the Nigeria capital market as a foreign investment destination while supporting the Ministry's fiscal policy. He also expressed the organization's willingness to be of service in the committee of the Finance Bill 2021.
He finally requested that Company Income Taxes be reduced from 25% to 20% to make tax payment more attractive to citizens.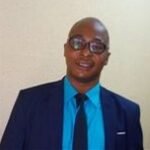 Azuka Edokobi is a Writer , a Farmer, a Supply Chain Expert and an Entrepreneur