NEM Insurance Plc (NGX Ticker: NEM) at its 51st Annual General Meeting passed a resolution to issue 9 new shares of 50 kobo each for every 10 existing shares of 50 kobo each held in the company.
The shares being distributed to Shareholders emanates from the shares created be the transfer of N2.103 billion from the Company's Share Premium account and Retained Earnings account respectively to the Share Capital account.
This amount transferred represented 4,752,452,622 ordinary shares of 50 Kobo each as fully paid up shares of the company. These shares are what is being distributed to Shareholders.
To be eligible to receive the new shares, the Shareholder/Investor must held shares of NEM at the close of business on Wednesday, 16th of December 2020.
The shares distributed will rank pari pasu with the existing shares in all respect and will be treated for all purposes as capital and not as income.
The Annual General Meeting was held on the 24th of June 2021 at NEM House, 199, Ikorodu Road, Obanikoro Lagos in respect of the 2020 Financial Year.
Amongst the other resolutions passed by Shareholders was that the nominal value of the ordinary shares in the authorised share capital of the company be and is hereby redenominated from 50 kobo each to N1 each, by consolidation of every 2 shares held by each shareholder into 1 share.
The Shareholders also approved the payment of 9 Kobo dividend for every ordinary share of 50k each to all shareholders whose names appear on the Company's Register of Members at the close of business on the 4th of June 2021.
Other resolutions passed at the AGM can be found here.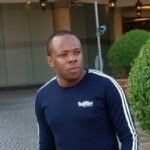 Nnamdi Maduakor is a Writer, Investor and Entrepreneur