Ellah Lakes Plc (NGX Ticker: ELLAHLAKES), a company domiciled in Nigeria and listed on the Nigerian Exchange has signed a Memorandum of Understanding (MoU) with a Ghanaian company to develop its business in Ghana.
The Memorandum was signed today between the Company and KJM Trading Limited Ghana (KTLG) for business development collaboration in Ghana.
Under the terms of the MoU, the parties will set out the broad framework of their intention to work together to facilitate the development of Ellah Lakes' business interests and operations in Ghana.
For ELLAHLAKES, the partnership is part of the strategic plan to establish a presence in three other Anglophone countries in West Africa starting with Ghana.
Speaking on the proposed collaboration, Mr. Chuka Mordi, Chief Executive Officer/Managing Director of Ellah Lakes said;
"Ellah Lakes is very pleased to commence this strategic partnership with KJM Trading Ltd. This is the first stage of our planned West Africab dominance and Ellah Lakes Ghana, a subsidiary of Ellah Lakes Plc will be set up as a result of this partnership."

Under this partnership, Ellah Lakes will also kick off the process of securing 20,000 hectares of arable farmland in Ghana. We are certain that this partnership will strengthen and advance the transformation agenda of the Company."
Commenting, Mr. Emmauel Kojo Jones-Mensah, Chief Executive Officer of KJM Trading Ltd said;
At KTLG, we aim to build a prosperous agriculture chain in Africa. We are excited to be part of this next chapter of Ellah Lakes growth and look forward to putting our expertise and experience to use for a successful partnership."
The agreement between ELLAHLAKES and KTLG according to the announcement released to The Nigerian Exchange is subject to negotiation and execution of definitive documentation in more detail with the terms of their collaboration.
About Ellah Lakes
Ellah Lakes Plc is a public limited company incorporated on 22 August 1980 with Corporate Affairs Commission as a private liability. It was converted to a public limited company on 16 June 1992 according to the company report.
It is listed on the Main Board of NSE under the Agriculture sector and Fishing/Hunting/Trapping sub-sector.
The company's registered address is No 12,Ihama Road G.R.A Benin-City, Edo State, Nigeria.
The Management of Ellah Lakes Plc have been very busy in recent years, as the company divested itself from its core "fish" business and went into other ventures.
In August 2020, it informed the investing public that it was raising $35 million by offering shares and debt as well as another 2.1 billion naira ($5.4 million) in equity to fund oil palm plantations, seedlings and fertilizer according to Bloomberg report.
In November 2020, Ellah Lakes Plc announced that its has executed an agreement with Ondo State Government for the joint development and management of 5000 Hectares of land, for the cultivation of Oil Palm & Cassava in Ondo State, Nigeria.
Ellah Lakes says it plans to export some of its output to earn foreign exchange, which makes this partnership a necessity.
About KJM Trading Ltd
KJM Trading Ltd is a private limited liability company incorporated under the laws of Ghana.
The company focuses on sourcing and supply of agrochemical fertilizers and agricultural equipment.
KJM Trading Ltd have operations and a network across Nigeria and Africa. It renders services such as clearing, warehousing as well as haulage and transportation, which are designed to meet the global needs of import and export businesses.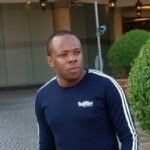 Nnamdi Maduakor is a Writer, Investor and Entrepreneur