The Nigerian Exchange's equities market recorded its fourth day of consecutive loses on Thursday in as many days in the current week. Just as has been seen in preceding days, the magnitude of the loses was small.
The benchmark All-Share Index (ASI) dropped 3.19 points, a 0.01% decline from its opening position on Thursday. It closed trading at 39,201.33 points.
The market capitalization declined by the same percentage points, as Investor's saw N1.66bn erased from their wealth. At the end of trading on the day in review, the NGX Equities market capitalization stood at N20.42tn.
High flying stock from the preceding trading session retraced its step. The Share price of REGALINS lost 3.92% to close the day at N0.49.
With the stock occupying the top of the gainers table, CHAMS, appreciating by only 4.76% on Wednesday, we can write off the day as one without a high-flyer.
Activity Level
The activity was mixed on the day, although there shifts in volume and value of traded shares were in single digit percentage points.
The volume of shares traded decreased by 1.00% to 350.52 million units, while the value of traded shares increased by 4.52% to N3.34 billion.
Banking shares dominated the activity level by volume of shares, with FBNH, WEMABANK and ACCESS in first, second and third positions respectively.
97.72 million units of shares of FBNH was the most traded stock by volume, WEMABANK came in second with 74.85 million units of ACCESS came in second and 47.75 million units were third most traded by volume.
FBNH shares was also the most traded by value with shares valued at N729.64 million exchanging hands in 111 deals.
Shares of NB and ACCESS were the second and third most traded shares by value with shares worth N486.81bn and N451.17bn respectively.
Performance of Indices under our watch
The performance of the five indices under our watch are as below;
Oil & Gas Index: +0.55%
Consumer Goods Index: +0.14%
Banking Index: +0.03%
Industrial Goods Index: -0.02%
Insurance Index: -1.65%
Investor Sentiment
Investors sentiment as measured by market breadth (advance/decline ratio) weakened to 0.5x against 1.0x recorded on Tuesday, as 9 stocks gained while 20 stocks lost.
Top Gainers:
CHAMS gained 4.76% to close at N0.22
UBA gained 4.67% to close at N7.85
CUTIX gained 4.60% to close at N5.00
OANDO gained 3.08% to close at N4.68
NB gained 1.25% to close at N48.65
Top Losers:
CORNERST lost 7.69% to close at N0.48
AIICO lost 6.86% to close at N0.95
LEARNAFRCA lost 5.56% to close at N1.36
LIVESTOCK lost 5.45% to close at N2.08
HONYFLOUR lost 5.13% to close at N3.88
Corporate actions
UBA released its long awaited Financial Statements for the half year period ended 30 June, 2021.
GTCO released its long awaited Financial Statements for the half year period ended 30 June, 2021.
CUSTODIAN and TOTAL posted their Earnings forecast for Q4 2021.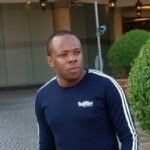 Nnamdi Maduakor is a Writer, Investor and Entrepreneur