(Greenwich Merchant Bank): The Equities market opened the week bearish as the NGX-ASI and market capitalisation recorded a 0.46% decline to settle at 50,489.73 points andNGN27,232.55 billion respectively. Losses recorded by ZENITHBANK (2.97%), MTNN (2.28%), FBNH (1.37%) and GTCO (0.49%) was broadly responsible for the decline in the market. As a result, the Year-to-Date drops to 18.20%.
Market sentiments remained bullish as volume and value traded appreciated by 39.24% and 10.07% to close at 207.20 million units and NGN2,119.34 million apiece. FBNH dominated the market as it emerged as the highest equity traded by both volume and value. Market breadth was negative at 0.67x owing to ten (10) gainers and fifteen (15) losers.
Performance across sectors recorded mixed sentiments as Insurance sector (1.37%) and Consumer Goods sector (0.17%) gained, Banking
sector (1.10%) and Industrial sector (0.01%) recorded a decline while the Oil & Gas sector remained neutral.

Fixed Income Market
Activities persisted in the OMO market across all ends of the curve as average yields closed higher by 38bps to end the day at 11.12% from 10.74% recorded yesterday. The 2-MAY-23 emerged as the most sold rising by 71bps.
Marginal movements were seen at the short side of the NT-Bills market leading to a 1bp decline in average yield to close at 7.48%.
In the bond market, average yield settled higher by 16bps due to increased sell offs at the short end of the curve. This led to average yield closing at 12.69%.
System liquidity closed at a negative balance of NGN74.93billion from NGN74.93 billion. Consequently, open-buy-back rose up to 14.75% from 14.50% while the overnight rate stood steady at 15.00%.
The Naira in the I&E window depreciated by NGN2.87/USD to end the day at NGN431.00/USD from NGN428.13/USD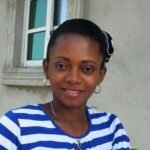 Ifunanya Ikueze is an Engineer, Safety Professional, Writer, Investor, Entrepreneur and Educator.