(Greenwich Merchant Bank): The Equities market closed the week bearish as the NGX-ASI and market capitalisation recorded a 0.35% decline to settle at 49,370.62 points and NGN26,628.91 billion respectively.
Losses recorded by UPL (9.95%), HONYFLOUR (8.33%), FCMB (6.98%) and WAPCO (4.01%) were broadly responsible for the decline in the market. As a result, the Year-to-Date drops to 15.58%.
Market sentiments remained bearish as volume and value traded depreciated by 10.44% and 38.69% to close at 131.64 million units and NGN1,624.67 million.
FBNH dominated the market as it emerged as the highest equity traded by both volume and value. Market breadth was negative at 0.87x owing to ten (13) gainers and fifteen (15) losers.
Performance across sectors recorded bullish sentiments in the Insurance sector (0.14%), Consumer Goods sector (0.06%) and Banking sector (0.23%) gained While the Industrial sector (0.32%) and the Oil & Gas sector (0.15%) declined.

Fixed Income Market
The Bond market closed the week bearish as average yield increased by 2bps to settle at 13.02% from a previous close of 13.00%. This was due to the 30bps increase in the 22-Jan-2026 instrument, while other instruments closed majorly flat.
Marginal decline was seen at the short side of the NT-bills market which drove the average yield down by 1bps to close at 8.06% from 8.07%.
Out of the 5 benchmark listed instrument in the OMO market, only two traded both declining by 1bp. This led to the 1bp negative movement in the average yield to settle at 11.26% from 11.27%.
System Liquidity inched up to close at a negative balance of NGN130.17billion from a negative balance of NGN144.04billion. The Open buy back rate reacted to the upward movement, to decline by 14.67% from a previous figure of 15.00%, while the Overnight rate stood steady at 15.00%.
Exchange rate at the Importers and Exporters window had a decrease of NGN0.33/USD, appreciating to NGN429.05/USD from NGN429.38/USD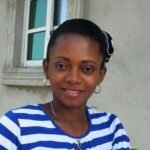 Ifunanya Ikueze is an Engineer, Safety Professional, Writer, Investor, Entrepreneur and Educator.