(Greenwich Merchant Bank): Bearish trend in the local bourse persisted as both the NGX-ASI and Market Capitalization sheds 0.04% to settle at 49,682.15 points and NGN26,796.94 billion respectively. This was majorly due to profit taking by investors in stocks like ELLAHLAKES (10.00%), VITAFOAM (9.78%), GUINNESS (4.76%) and INTBREW (3.85%). The Year-to-Date now stands at 16.31%.
On the other hand, activities in the market was bullish as volume (19.68%) ticked upwards to settle at 193.46 million units traded, while value (232.57%) rose sharply to rest at a NGN4,640.82 billion turnover. NESTLE emerged as the highest traded ticker by value, while JAIZBANK was the highest traded by volume. Market sentiment was positive as market breadth came in at 0.625x, owing to seventeen (17) gainers and fifteen (15) laggers.
Sectoral performance was mainly bearish as the Banking (0.67%), Insurance (0.38%) and Industrial (0.01%) sectors all ended the day negative. The consumer good (0.51%) and Oil & Gas (0.16%) were the
only sectors that closed positive.
Read also: Trapped Funds: CBN releases $265m to Airlines

Fixed Income Market
Out of the three instruments that moved in the Bond market, two closed up by 79bps and 35bps to settle at 11.71% and 13.05%. The upward rise was at the short and mid end of the yield curve which simultaneously drove average yield to close at 13.18%, a 9bps increase from the previous day.
Little or no activities was seen at the NT-bills and OMO market, as yields closed mostly flat across the curve. This led to average yield maintaining status quo at 8.05% in the NT-bills market and 11.24%, in the OMO
market.
System Liquidity reversed to a positive close of NGN120.34billion from a negative balance of NGN223.57billion resulting in a dip in the Open Buy Back and Overnight rate from 14.67% and 15.00% to 13.50% and
13.67%.
Naira appreciated by NGN0.34/USD to close at NGN430.33/USD at the Investors and Exporters Window.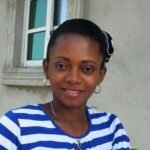 Ifunanya Ikueze is an Engineer, Safety Professional, Writer, Investor, Entrepreneur and Educator.