(Greenwich Merchant Bank): The equity market closed the day on a bearish note as the NGX-ASI and Market Capitalisation declined by 0.09% to settle at 49,599.73 points and NGN26.75billion respectively. We attribute the loss to the decline in the share prices of FCMB (8.02%), NAHCO (2.81%), OANDO (1.92%) and GLAXOSMITH (1.67%), hence Year-to-Date returned dropped further to 16.11%.
Market sentiments remained bearish as volume and value traded depreciated by 7.56% and 38.80% to close at 128.45million units and NGN1,667.72 million.
STERLNBANK stood as the highest traded stock by volume with 26.85 billion, while MTNN took the spot of the highest turnover with NGN495.49 million. Market breadth was negative at 1.06x owing to nine (16) gainers and nineteen (15) losers.
Performance across sectors was driven by the bears as the Banking sector (0.30%), Insurance sector (0.03%), and Oil & Gas sector (0.32%) posted negative returns. On the other hand, the Consumer Goods sector (0.10%) closed positive while the Industrial sector (0.00%) closed flat.

Fixed Income Market
The Bond market was quiet with only two instruments trading in the market (14-Mar-24 and 23-Mar-25 instruments). This led to average yield in the Bond market closing at the same figure as yesterday, 13.16%.
Marginal movements were seen at the shorter side of the fixed income market, with yields across the curve closing either flat or with a 1bp movement.
Consequently, average yield closed down by 1bp both at the NT-bills and OMO market to end the day at 7.81% and 11.14%, from 7.82% and 11.15%.
System liquidity dipped further to NGN49.80billion from NGN66.07billion.This resulted in the 0.67% rise in the Open Buy Back and Overnight rate, to close the day at 13.00% and 13.50%.
Rise in the exchange rate at the Investors and Exporters window continued, depreciating by NGN0.50/USD to close at NGN436.50/USD.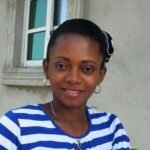 Ifunanya Ikueze is an Engineer, Safety Professional, Writer, Investor, Entrepreneur and Educator.