Air Peace has announced the suspension of its flights between Nigeria and Johannesburg in South Africa via a statement on Monday evening.
Have you read? Polaris Bank denies report of CBN plan to sell bank for N40 billion
The airline in its statement attributed the decision to suspend flights into South Africa to the delayed issuance of South African visas to Nigerian travellers. Nigerians living in South Africa and those traveling to and from South Africa constitute a majority of passengers on Air Peace flight between the two nations.
In recent times, VHS, the visa consultant handling all applications for South African visas stopped accepting applications at its Lagos and Port Harcourt offices, directing all applicants to book an appointment with their Abuja office. To complete the visa application, all applicants must present themselves physically at the visa center with their application forms and supporting documents.
That means that anyone seeking a visa to South Africa will have to take an appointment online and then travel to Abuja for the application.
Air Peace also gave additional reasons such as skyrocketing price and scarcity of aviation fuel and the unavailability of Forex for the suspension.
The suspension will take effect fr August 22, 2022. The airline hopes to resume flight operations from October 8, 2022, at which point it is expected that South Africa would have sorted out the visa issuance problem.
The statement from the airline partly read: "We hereby inform the flying public that effective from August 22, 2022, our Johannesburg flight operations will be suspended till October 8, 2022.
"This development is regretted but has become inevitable due to the delayed issuance of South African visas to travelers, worsening forex crunch and the increasing cost of aviation fuel as well as its scarcity.
"However, having informed the South African High Commission in Lagos of the effects of the difficulty in getting SA visas by Nigerians, which consequence is the abysmally low passenger loads on our flights to and from Johannesburg, we believe that the situation will have improved within the next 60 days. Hence, our willingness to resume operations on the October 8, 2022."
The airline however assured passengers whose flights are affected by the development of the option of rescheduling their flights to fly before August 22, 2022 or from October 9, 2022 or ask for "a refund via callcenter@flyairpeace.com and our team will attend to it promptly."
While apologizing for the inconveniences the decision may have caused, the airline promised to keep the public updated even as it hoped for an improved situation.
The suspension on this international route adds to the continued disruptions of domestic flights, which is caused primarily by the price and unavailability of aviation fuel.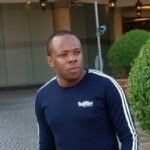 Nnamdi Maduakor is a Writer, Investor and Entrepreneur