(Greenwich Merchant Bank): The local bourse continues its dip as the NGX-ASI and Market Capitalization sheds 0.04% to settle at 49,691.17 points and NGN26,801.81 billion respectively. This was caused by profit taking in stocks like COURTVILLE (9.80%), HONYFLOUR (5.36%), CAVERTON (3.81%) and PZ (3.23%). Therefore, Year to Date figure now stands at 16.33%.
On the other hand, activities was mixed, as volume traded dipped to settle at 128.79 million units (-36.37%), while value traded rose sharply to rest at NGN4,124.46 billion turnover (+152.03%). NESTLE emerged as the highest traded ticker by value, while FBNH was the highest traded by volume. Market sentiment was negative, as market breadth came in at 0.625x, owing to ten (10) gainers and sixteen (16) laggers.
Sectoral performance was bearish as the Consumer Goods (0.07%), Banking (0.21%) and Oil & Gas (0.15%) sectors all ended the day negative. The Industrial sector (0.0%) closed flat while the Insurance Sector (0.86%) was the only sector that closed positive.
Fixed Income Market
The Bond market emulated the previous day sentiment, as average yield increased by 1bp to close at 12.91% from 12.90%. This was majorly due to the 14bps rise in the 22-Jan-2026 instrument.
However, calm mood surfaced in the OMO and NT-bills market as all instruments listed in both market closed the same figure as yesterday. Specifically, average yield maintained status quo closing at the NT-bills and OMO market, ending the day at 7.78% and 10.63% respectively.
System liquidity dipped significantly to close at a negative balance of NGN150.49billion from a positive close of NGN68.72billion. This resulted in Open Buy Back rate closing up at 14.67% from 14.50%, while the Overnight rate stood steady at 15.0%.
Naira declined by NGN1.29/USD at the Importers and Exporters Window to close the day at NGN429.38/USD.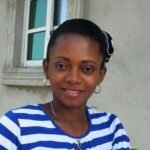 Ifunanya Ikueze is an Engineer, Safety Professional, Writer, Investor, Entrepreneur and Educator.