Paris Saint-German Midfielder, Ander Herrera has spoke out against the planned creation of a European Super League, describing clubs involved as "the rich stealing what the people created".
The former Manchester United Midfielder expressed his view in a strongly worded post on Twitter, where he expressed how it was pivotal in football for all clubs to be able to retain the dream of competing at the highest level.
I feLL in love with popular football, he wrote. With the football of the fans, with the dream of seeing the team of my heart compete against the greatest, he continued.
"If this European Super League advances, those dreams are over, the illusions of the fans of teams that are not giants of being able to win on the field competing in the best competitions will end.
"I lover football and I cannot remain silent about this, I believe in an improved Champions League, but not in the rich stealing what the people created which is nothing other than the most beautiful sport on the planet."
The "big six" from the Premier League have combined with Atletico Madrid, Barcelona, and Real Madrid from LaLiga, plus Serie A clubs Inter, Juventus and Milan, to propose the introduction of a breakaway competition to rival UEFA's Champions League model.
The proposal sees those 12 clubs joined by eight more to play in two leagues across a span of midweek fixtures, followed by a two-legged knockout format to decide the eventual winners.
Those founding members, will qualify to each season regardless of their domestic league position, much to Herrera's disappointment.
PSG, along with 2019-20 Champions League winners Bayern Munich, have not signed up to be involved in the Super League.
Herrera moved to PSG after five years with Manchester United, having played a role in United's 2017 Europa League triumph. He featured in PSG's Champions League final defeat to Bayern Munich in 2020.
Other footballers and ex-footballers have also expressed their disappointment in the proposed super league.
Former Real Madrid and Arsenal Midfielder, Mezut Ozil expressed his disappointment and believe that the super league will dilute the excitement surrounding European heavyweights going up against each other.
Kids grow up dreaming to win the World Cup and the Champions League – not any Super League. The enjoyment of big games is that they only happen once or twice a year, not every week. Really hard to understand for all football fans out there…⚽💔

— Mesut Özil (@MesutOzil1088) April 19, 2021
Manchester United Legend Gary Neville twitted, "This lot think they can sweep up £300m more each season than the other teams and then wander back on a Saturday and play with that advantage in the PL . Deduct points , fine heavily and embargo transfers. I hope they haven't bought some of the other 14 clubs."
This lot think they can sweep up £300m more each season than the other teams and then wander back on a Saturday and play with that advantage in the PL . Deduct points , fine heavily and embargo transfers. I hope they haven't bought some of the other 14 clubs. #stopthesuperleague

— Gary Neville (@GNev2) April 19, 2021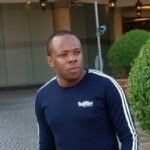 Nnamdi Maduakor is a Writer, Investor and Entrepreneur