In order to tackle the challenges resultant from the emergence of cryptocurrencies, the British Finance Minister, Rishi Sunak, has beckoned on the Bank of England (BoE) to look into the possibility of creating a new central bank-backed digital currency to be called "Britcoin."
Reuters quotes Sunak as saying, "We're launching a new taskforce between the Treasury and the Bank of England to coordinate exploratory work on a potential central bank digital currency (CBDC."
Consequent upon the above, the BoE announced the creation of a Taskforce to look into the possibility of a CBDC.
The central bank said, "A CBDC would be a new form of digital money issued by the Bank of England and for use by households and businesses.
"It would exist alongside cash and bank deposits, rather than replacing them," it added.
Analyzing the news, the Punch said, "Unlike with cryptocurrencies, which are out of the reach of state entities since they are issued in a decentralized and encrypted system, central banks would have control over digital money.
"China is trying out its own digital currency in a pilot programme, while European Central Bank will decide this summer whether to move towards creating a digital euro," the Online publication concluded.
The Bank of England said the CBDC task force will use a forum to look at the "practical challenges of designing, implementing and operating a CBDC".
It will also consider the data and privacy implications of a digital currency (cf. Punch).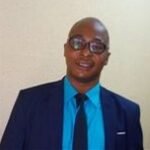 Azuka Edokobi is a Writer and Entrepreneur