Zealhosts Project Bolt Consortium, a team of both local and foreign partners comprising technocrats and business developers, are set to invest a whooping US$500m into the Nigerian cassava processing value chain.
Members of this consortium include Zealhosts Consulting Services, Berwick Agro, ALTS Consulting, H2AFoods Nigeria, and U.S.-based food and agribusiness advisory service companies, Shine Bridge Global with the support of AfricaGlobal Schaffer, according to the News Agency of Nigeria (NAN). This is a strategic Public Private Partnership between the consortium and the Federal Ministry of Industry, Trade and Investment, it was disclosed.
A partner of the consortium and the Chairman, Shine Bridge Global, Dr. Tony Bello, who disclosed this last Friday, said in a statement, that the investment would be carried out under 'Project Bolt' programme in order to accelerate achievement of set goals.
According to Dr. Bello, "As a team of technocrats and business development partners in Nigeria and the U.S. we are focused on industrialization of cassava into functional food ingredients for the manufacturing of consumer-packaged goods in Nigeria.
"Not only Nigeria but for export to regional West African and to North American and European markets as well," he said.
He also said that, "…like Usain Bolt, speed is of essence in the programme implementation; we have completed innovation of new food products such as snacks, crackers, shawarma and pizza crust made from cassava.
"Together we shall tackle the issues of unemployment, create jobs for our youths, women and smallholder farmers in Nigeria.
"We commit to over 750,000 new direct and indirect jobs in the implementation of Project Bolt and we are present in six states and looking to expand to a minimum of 10 States in food manufacturing in Nigeria," he disclosed.
He concluded that the investors would apply global food safety initiatives and export market promotions to drive import substitution and Forex earnings.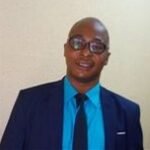 Azuka Edokobi is a Writer , a Farmer, a Supply Chain Expert and an Entrepreneur