Ikeja Hotel Plc reported a 59.5% decline in revenue and over N6 billion loss, which represents over 900% percent slump in profit for the year 31 December 2020, due to the severe impact of the Covid-19 pandemic on hospitality businesses according to the Consolidated and Separate Financial Statements for the year ended 31 December 2020 released by the company.
This is the first time Ikeja Hotel Plc is reporting loss in a financial year in over a decade.
According to Ikeja Hotel, the "performance reflected the full impact of the Covid19 Pandemic, which shut down the economy, especially the hospitality business, from March 2020. The lockdown for seven months of our Hotel assets brought down unprecedentedly room sales to its lowest ebb in history."
The company's revenue from contract with customers fell by 59.5% to N5.07 billion in 2020 from N12.52 billion in 2019. Ikeja Hotels reported a gross loss of N412.65 million against a gross profit of N3.56 billion in 2019 as the cost of sales was more than the revenue.
Read also: FY 2020: FCMB Group Plc gross earnings, profit, assets see double-digit growth rates
Notably, the administrative expenses skyrocketed by 265% to N6.72 billion in 2020 from N1.84 in 2019 due to N5.22 billion recorded as "Impairment of assets" in 2020.
Ikeja Hotel stated that "the value of one of the Subsidiaries' Assets amounting to N5.1 billion was impaired (Investment Property N4.63billion, work in progress N473 million) due to notice of revocation issued by the Lagos State Government on the Investment Property." The Company added that it has "challenged this in Court, and hopeful that the case will be resolved in its favour".
Ikeja Hotel's loss for the year from continuing operations stood at N6.72 billion in 2020. A 905% decline from the profit of N834.95 million in 2019.
The company registered negative earnings per share of N3.23 in 2020 (2019: N0.40).
In its comprehensive income in 2020, Ikeja Hotel Plc recorded N8.26 billion as "Surplus on revaluation of land net of tax."
Balance sheet
Total assets rose to N41.55 billion from N38.67 billion in 2019
Major changes in assets
Property, plant and equipment: N18.34 billion  (2019: N9.95 billion)
Investment in Properties: zero (2019: N4.63 billion).
Total liabilities of the company rose to N20.74 billion in 2020 from N19.30 billion in 2019.
Shareholders' equity declined to N11.81 billion in 2020 from N14.75 billion in 2019 due to a decrease in retained earnings.
At the close of trading on Friday on the Nigerian Stock Exchange, the share price of Ikeja Hotel Plc closed flat at N1.10 per share. YTD the share price is down by 8.33%.
The 52-week high and low prices are N1.30 and N0.84 per share, respectively.
It has 2,078,796,399 outstanding shares and N2.29 billion market capitalization.
Despite this result, said that "the company remains solvent, and the fundamentals remain strong. With strategic responses of the Board of Directors and Management, coupled with the availability of Covid-19 Vaccine, the business will hopefully steadily pick up. Barring any unforeseen circumstances, the Company is set to return to its leading position as the Nigerian hospitality business's flagship."
About Ikeja Hotel Plc
The Company was incorporated as Properties Development Limited on November 18, 1972, with a view to providing world-class hotel and catering services to meet the needs of an ever-increasing number of local and international business and leisure travellers visiting the city of Lagos.
The Company's name was later changed to Ikeja Hotel Limited in 1980 and though it became a public Company in 1983, it assumed its present name on February 5, 1991.
The Company's principal activity remains the development of hotel leisure facilities, operations of hotels and provision of catering services.
The Company also owns a majority shareholding in Hans Gremlin Limited and the financial statements of Hans Gremlin has been consolidated with the Company's Group financial statements.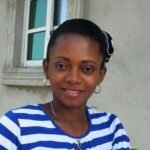 Ifunanya Ikueze is an Engineer, Safety Professional, Writer, Investor, Entrepreneur and Educator.