Seplat Petroleum Development Company Plc has reported over N30 billion loss for the year ended 31 December 2020 amid growing operating expenses and finance cost, despite a 10.8% decline in revenue from contracts with customers, according to the audited results filed with the Nigerian stock exchange on Monday.
Revenue from contracts with customers dipped by 10.8% to N190.922 billion in 2020 from N214 billion in 2019.
Seplat reported a loss of N30.712 billion in 2020, against a profit of N85.016 billion in 2019.
More details of the report
The gross profit slumped by 63.1% to N44.834 billion in 2020 from N121.459 billion in 2019 as the cost of sales jumped to N146.088 billion in 2020 from the N92.698 billion recorded in 2019.
The gross profit margin declined to 23.5% in 2020 from 56.7% in 2019.
Read:

Total transaction on the Nigerian Bourse declined by 13.7% MoM
Seplat Petroleum's general and administrative expenses rose to N27.372 billion from N21.675 billion in 2019.
Minus N10.778 billion and minus N41.175 billion were recorded as an impairment loss on financial assets and impairment losses on non-financial assets respectively.
The finance cost jumped by 81.2% to N18.656 billion in 2020 from N10.294 billion in 2019.
The company has negative earnings per share of N46.42 in 2020, against a positive EPS of N149.35 in 2019.
The total assets of Seplat rose to N1.310 trillion in 2020 from N1.004 trillion in 2019; non-current assets amount to N1.083 trillion while current assets amount to N227.154 billion
The total liability rose to N678.5 billion from N450.425 billion in 2019; non-current liabilities amount to N499.349 billion while current liabilities amount to N179.151 billion
Shareholders equity also rose to N632.337 billion in 2020 from N553.808 billion in 2019.
Major components of shareholders equity:
Foreign currency translation reserve rose to N331.289 billion in 2020 from N202.910 billion in 2019.
Retained earnings declined to N211.790 billion from N259.690 in 2019.
The share price of SEplat has been flat at N530.00 per share.
A Final Dividend of US$0.05 (United States Five Cents) per Ordinary Share of N0.50k each, (subject to appropriate withholding tax and shareholders' approval) will be paid to shareholders whose names appear in the Register of Members as at the close of business on 4th May 2021.
The dividend payment if approved by shareholders will be 28 May 2021.
The exchange rate for the Naira payable will be determined by reference to the relevant exchange rates applicable to the US dollar on 3rd May 2021 and will be communicated by the Company on 4th May 2021.
Seplat is a leading independent oil and natural gas producer in the prolific Niger Delta area of Nigeria. The Company's focus is on maximising hydrocarbon production and recovery from its existing assets, acquiring and farming into new opportunities in Nigeria (specifically those which offer production, cash flow and reserve replacement potential, with a particular focus on the onshore and shallow water offshore areas) and realising the upside potential within its portfolio through exploration and appraisal activities.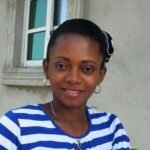 Ifunanya Ikueze is an Engineer, Safety Professional, Writer, Investor, Entrepreneur and Educator.