FCMB Group Plc (NSE: FCMB) recorded double-digit growth rates in gross earnings and profit for the year ended 31 December 2020, as well as over 23% increase in its total assets according to the Annual Report and Financial Statements released by the company.
The Group grew its Gross earnings by 10.0% to N199.44 billion in 2020 from N181.25 billion in 2019.
The Net Interest income rose by 19.5% to N90.75 billion in 2020 from N75.98 billion in2019 while the Net Fees and Commissions income increased declined by 5.6% to N19.56 billion from N20.72 billion in 2019.
Net trading income rose by 3% to N7.12 billion from B6.90 billion in 2019.
Major expenses
Impairment losses on financial instruments: N22.31 billion (2019: N13.75 billion)
Personnel expenses: N29.52 billion (2019:29.60 billion)
General and administrative expenses: N30.48 billion (2019: N31.89 billion)
Profit for the year rose by 13.1% to N19.61 billion in 2020 from N17.34 billion in 2019.
FCMB Group Plc paid an income tax of N1.87 billion in 2020 (2019: N1.75 billion).
The earnings per share rose to 98 kobo in 2020 from 87 kobo in 2019.
Balance sheet
The Total assets of the Group rose by 23.4% to N2.06 trillion from N1.67 trillion in 2019.
Major components of assets
Loans and advances to customers: N822.77 billion (2019: N715.88 billion).
Investment securities: N206.67 billion (2019: 239.94 billion).
Restricted reserve deposits: N331.75 billion (2019: 208.92 billion).
Cash and cash equivalents: N221.08 billion (2019: N223.55 billion).
Similarly, total liabilities rose by 24.8% to N1.83 trillion from N1.47 trillion in 2019.
Major components of liabilities
Deposits from customers: N1.26 trillion (2019: N9433.09 billion).
Borrowings: N159.72 billion (2019: N133.34 billion).
Deposits from banks: N119.37 billion (2019: N90.06 billion).
Debt securities issued: N101.53 billion (2019: N71.86 billion)
Shareholders' equity rose to N227.12 billion in 2020 from N200.67 billion in 2019, due to increases in retained earnings and other reserves to N47.48 billion and N53.96 billion respectively.
At the close of business on Friday the share price of FCMB Group closed flat at N2.98 per share. YTD the share price is down by 10.51% while in 1 year it is up by 94.77%.
About FCMB Group Plc
FCMB Group Plc was incorporated in Nigeria as a financial holding company on 20 November 2012, under the Companies and Allied Matters Act, Cap C.20, Laws of Federation of Nigeria 2004.
The Company is a non-operating financial holding company, regulated by the Central Bank of Nigeria (CBN). The principal activity of the Group continues to be the provision of comprehensive banking and financial services to its wholesale and retail customers. Such services include cash management, trade, loans and advances, corporate finance, investment banking, securities brokerage, money market activities and foreign exchange operations.
Through ownership of FCMB Group Plc, shareholders own 100% of the following subsidiaries; FCMB Capital Markets Limited, FCMB Trustees Limited (formerly CSL Trustees Limited), FCMB Microfinance Bank Limited, Credit Direct Limited, CSL Stockbrokers Limited (including its subsidiaries FCMB Asset Management Limited and CSL Capital (UK) Limited) and First City Monument Bank Limited (and its subsidiaries – FCMB (UK) Limited and FCMB Financing SPV Plc) and 92.80% of FCMB Pensions Limited.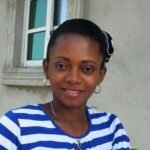 Ifunanya Ikueze is an Engineer, Safety Professional, Writer, Investor, Entrepreneur and Educator.