OANDO Plc (NGX: OANDO) has reported a 15% drop in revenue and a 36% decline in the loss after tax for the year ended 31 December 2020 compared to the full year 2019 financial reports. The company released its long awaited financial statements on Wednesday.
The company's revenue fell to N486.99 billion in 2020 from N576.57 billion reported in 2019.
The gross profit in 2020 stood at N40.78 billion with a gross margin of 8.32% , down from N72.56 billion with a gross margin of 12.58% in 2019.
OANDO's gross profit was not enough to cover neither its administrative expenses of N72.68 billion nor the finance cost of N68.26 billion in 2020.
The loss after tax stood at N132.57 billion, down from N207.08 billion recorded in 2019.
Total borrowings increased to N419.63 billion in 2020, a 16% rise from N362.17 billion in 2019.
Minus N21.83 billion and minus N62.90 billion were recorded as Impairment of non-financial assets and Impairment of financial assets  respectively.
The basic earnings per share stood at minus N8.99 in 2020.
On its revenue decline decline OANDO said, "The Revenue for the period was directly impacted by volatile product prices due to the global economic impact of the pandemic, with realized average crude oil price declining by 45% ($34.21 per barrel compared to $62.59 per barrel in 2019), natural gas by 24% ($7.13/boe compared to $9.37/boe in 2019), and NGL by 20% ($5.48/boe compared to $6.84/boe in 2019).
"These contributed to an overall decline in revenue of 15% (N490.0 billion compared to N576.6 billion in the same period in 2019) despite a 5% increase in production (44,550 boepd compared to 42,492 boepd in 2019), a 13% increase in traded crude oil volumes (16,081,633 bbls compared to 14,173,691 bbls in 2019), and a 53% increase in traded refined products (694,653 MT compared to 452,919 MT in 2019)," it added.
It stated that the Loss-After-Tax for FYE 2020 of N132.6 billion "was driven primarily by the above asset impairments of N84.7 billion, as well as a 45% increase in Net Finance Costs to N58.9 billion (compared to N40.7 billion in 2019).
The share price of OANDO lost 1.38% to close at N5.70 per share. YTD it is gaining 24.43%.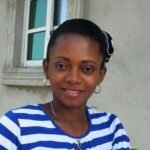 Ifunanya Ikueze is an Engineer, Safety Professional, Writer, Investor, Entrepreneur and Educator.