FCMB Group Plc directors proposed a final dividend of 15 kobo for every 50 kobo ordinary share for the year ended 31 December 2020.
This is 1 kobo higher than the 14 kobo dividend paid by the Group for the year ended 31 December 2019.
The proposed dividend for 2020 is subject to shareholders approval at the next Annual General Meeting (AGM) of the company and appropriate withholding tax.
The Company's AGM will be held on Wednesday, 21 April 2021 at the registered office, First City Plaza, 44 Marina, Lagos at 11.00 a.m with attendance by Proxies.
If approved, the dividend amounting to N2.97 billion will be paid electronically to shareholders whose names appear in the Register of Members as at the close of business on Thursday, 8 April 2021.
The qualification date is Thursday, 8 April 2021. While the payment date is Wednesday, 21 April 2021.
FCMB Group has 19,802,710,754 outstanding shares and N59.01 billion market capitalization.
At the close of business on Friday the share price of FCMB closed flat at N2.98 per share. YTD the share price is down by 10.51% while in 1 year it is up by 94.77%.
The dividend yield at the current share price is 5.03%. However, the actual yield will be lower when withholding tax and buy charges are taken into consideration.
Shareholders who are yet to complete the e-dividend registration are advised to download E-Dividend Registration the form from the Registrars' website complete and submit it to the Registrars or their respective Banks. You can also fill the form online on the Registrar's website.
About FCMB Group Plc
FCMB Group Plc was incorporated in Nigeria as a financial holding company on 20 November 2012, under the Companies and Allied Matters Act, Cap C.20, Laws of Federation of Nigeria 2004.
The Company is a non-operating financial holding company, regulated by the Central Bank of Nigeria (CBN). The principal activity of the Group continues to be the provision of comprehensive banking and financial services to its wholesale and retail customers. Such services include cash management, trade, loans and advances, corporate finance, investment banking, securities brokerage, money market activities and foreign exchange operations.
Through ownership of FCMB Group Plc, shareholders own 100% of the following subsidiaries; FCMB Capital Markets Limited, FCMB Trustees Limited (formerly CSL Trustees Limited), FCMB Microfinance Bank Limited, Credit Direct Limited, CSL Stockbrokers Limited (including its subsidiaries FCMB Asset Management Limited and CSL Capital (UK) Limited) and First City Monument Bank Limited (and its subsidiaries – FCMB (UK) Limited and FCMB Financing SPV Plc) and 92.80% of FCMB Pensions Limited.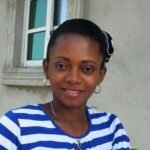 Ifunanya Ikueze is an Engineer, Safety Professional, Writer, Investor, Entrepreneur and Educator.