The Central Bank of Nigeria says that the eNaira set to be launched in less than 2 weeks is a legal tender in Nigeria and must be accepted by businesses as a "means of payment."
The apex bank said the eNaira has equal value as the naira, and must be accepted the same way that the fiat currency naira is accepted. The CBN had said it will launch the pilot scheme of eNaira on  October 1, 2021.
The CBN Director, Payment System Management, Mr. Musa Jimoh, said this on Monday during an interview on the 'Business Morning' programme on Channels Television, Punch reported.
Jimoh said, "Today, anywhere you present naira to pay, compulsorily it must be accepted because that is our fiat currency. So, the same way naira is accepted that you can't reject it, is the same way e-naira must be accepted. Anywhere in this country where e-naira is presented, it must be accepted. So, merchants must accept e-naira as a means of payment."
He said that similar to the fiat, the CBN bears all liabilities for the eNaira and advised Nigerians to open eNaira wallets which could be downloaded from October 1.
"The liability of the e-naira money is directly on CBN which is similar to the cash you hold. The liability of the cash you hold today rests with the CBN. So, it gives Nigerians the opportunity to bank with CBN," Jimoh said.
Read also: CBN selects Bitt Inc as technical partner for eNaira
On the readiness of Nigeria given the technological challenges of e-naira, he said that he didn't expect it be a serious problem adding that it will be a gradual process.
"eNaira is a journey. We don't expect that on October 1, all business merchants in Nigeria will accept it. We don't even expect that come October 1, all Nigerians will have e-naira. It is a journey. It will continue to grow.
He also said that one of the benefits of the eNaira is that it would save the cost of printing new notes.
"Remember there was a time in this country when you had to practically beg business outlets, merchants and others to accept POS transactions. But we have come to a point where traders now beg for POS terminals."
"Today the cost of producing the naira and coins is very high. It costs money to print naira in this country. Now, the minting of e-naira is electronic so it reduces cost," Jimoh said.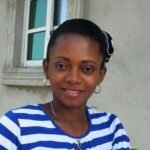 Ifunanya Ikueze is an Engineer, Safety Professional, Writer, Investor, Entrepreneur and Educator.