In an interview with CNBC on Thursday, Uber CEO Dara Khosrowshahi said that the company might consider accepting cryptocurrency as payment in the future.
The company will however hold unto its cash, and not keep cryptocurrency on its balance sheet like Tesla Inc.
"We're going to keep our cash safe. We're not in the speculation business," he said. He went on to say that they discussed but "quickly dismissed" the idea of buying bitcoin with corporate cash like Tesla.
The comments came days after Tesla announced that it bought $1.5 billion worth of bitcoin with some cash on its balance sheet and plans to begin accepting the digital coin as payment for its products. Tesla's moves caught Wall Street's attention, and some wondered whether the electric vehicle maker's decision would be a tipping point for further crypto adoption.
As of Dec. 31, Uber reported it had $5.65 billion in cash and cash equivalents, along with $1.18 billion in short-term investments.
Khosrowshahi, who took over as Uber's chief executive in 2017, left open the possibility that the ride-hailing and food-delivery provider would accept cryptocurrencies as payment.
"Just like we accept all kinds of local currency, we are going to look at cryptocurrency and/or bitcoin in terms of currency to transact," he said. "That's good for business. That's good for our riders and our eaters. That we'll certainly look at and if there's a benefit there, if there's a need there, we'll do it. We're just not going to do it as part of a promotion."
Investogist reported on Thursday that Mastercard has announced its intentions to open its network to some cryptocurrencies, a move the credit card giant said will allow consumers and merchants "to transact in an entirely new form of payment."
Should companies buy bitcoin for their corporate cash? The argument has been raging across the world, with proponents and skeptics in equal measure.
The proponents argue that despite its day-to-day volatility, the digital coin has appreciated in value over the long term and will continue to do so. For that reason, it's a more productive investment than keeping hordes of cash on the balance sheet.
Skeptics worry about the volatility risks of bitcoin, and therefore believe that there's still too much uncertainty about its future.
Like Uber, PepsiCo CFO Hugh Johnston told CNBC on Thursday that the beverage giant has "had the conversation" about buying bitcoin with its cash. "The conclusion we came to pretty quickly was bitcoin is too speculative for the way we manage our cash portfolio," Johnston said earlier on "Squawk Box," shortly after the company reported better-than expected earnings and revenue.
Uber may be considering accepting payment in cryptocurrencies in future, but the fintech company; Adyen that processes Uber's payment, alongside other technology giants like Facebook and Netflix, has no intention of providing support for cryptocurrency payments.
Adyen CEO Pieter van der Does said that cryptocurrencies are too volatile and that its clients aren't asking for it to do so.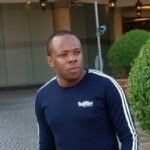 Nnamdi Maduakor is a Writer, Investor and Entrepreneur