The Central Bank of Nigeria on Thursday during a private webinar with its stakeholders outlined its digital currency initiative.
The pilot scheme of the CBN digital currency will be launched on October 1, 2021 –  the nations independence day, Nairametrics reported.
A successful launch of the pilot scheme will place Nigeria among countries racing to develop digital currency including South Africa (digital Rand), Tunisia (eDinar), Ghana (e-cedi), UK, Sweden, Japan, South Korea, and Russia.
The CBN Governor, Godwin Emefiele had in June announced that the bank will be working on a central bank digital currency, during the 306th Banker's Committee meeting.
The Director IT department, Rakiya Mohammed, at the end of the meeting, during a press briefing, explained that the CBN had been conducting research in regards to central bank digital currencies since 2017 and may conduct a proof of concept before the end of this year.
She said the project code-named GIANT, will use the Hyperledger Fabric blockchain – an open-source project, which acts as a base for developing blockchain-based products, solutions, and applications using plug-and-play components aimed for use within private enterprises.
The importance of eNaira includes Macro management and growth, cross border trade facilitation, financial inclusion, monetary policy effectiveness, improved payment efficiency, revenue tax collection, remittance improvement, and targeted social intervention according to the CBN.
The CBN had in February instructed financial institutions in the nation to close banks accounts of firms or persons transacting in or operating cryptocurrencies.
The apex bank also prohibited regulated financial institutions from dealing in Cryptocurrencies.
Some countries have launched their digital currency including, China (digital yuan), Bahamas (sand dollar), Eastern Caribbean (DCash).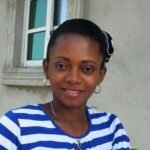 Ifunanya Ikueze is an Engineer, Safety Professional, Writer, Investor, Entrepreneur and Educator.