The National Bureau of Statistics (NBS) and the United Nations Development Programme (UNDP) have jointly released a report which showed that about 20% of full-time employees in Nigeria became jobless during the 2020 pandemic.
Entitled 'The Impact of COVID-19 on Business Enterprises in Nigeria', the report said it founded it conclusions on the basis of thorough interviews conducted with three thousand businesses in Nigeria, both formal and informal, which evaluated the impact of the pandemic on Nigerian business ventures.
The report lamented the devastating effects of the pandemic on business.
"The pandemic's impact has touched almost every aspect of modern life, upending public health systems, the global economy, travel, supply chains, community and social ties and how we work. Unemployment has risen, and the global economy shrank by 4.4% in 2020, according to International Monetary Fund (IMF) estimates. The vast majority of nations around the world entered into recessions, having experienced negative GDP growth," the report said.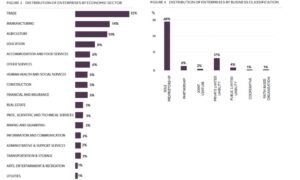 Analyzing the Nigerian situation, the report stated that socio-economic impacts on the Nigerian economy were beyond proportions.
"From disruptions in supply chains to ongoing supply and demand shocks and a drop in consumer confidence, these challenges are expected to leave a lasting impact on the businesses and enterprises that make up the backbone of the economy."
The report also pointed out the significant decrease in revenue by Nigerian businesses which showed that 81% of the interviewed 3000 experienced income decline. A further 73% of the sampled population revealed they faced liquidity threats because of the outcomes of COVID-19 in the year under review.
Information from the joint report revealed that the average loss in income was 44% compared to 2019. About 60 percent of the sampled population testified to increase in operational cost. Logistics and raw materials costs were the topmost in the ingredients that skyrocketed operational cost.
The report went ahead to show that, "Many businesses, particularly informal ones, also reported poor access to credit and capital to sustain their enterprises, including difficulty paying fixed costs like rent. …business owners have had to rely on personal savings or leverage support from families and social networks in order to sustain their businesses."
Concluding, the report stated that, "It is however likely that many businesses were unable to withstand the shock of the pandemic. As many as one in three enterprises interviewed reported knowing of an enterprise similar to theirs that permanently closed due to operational challenges brought about by the pandemic."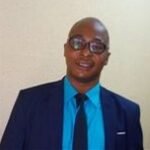 Azuka Edokobi is a Writer , a Farmer, a Supply Chain Expert and an Entrepreneur