The Lagos State Judicial Panel on Restitution for Victims of SARS Related Abuses and other Matters has suspended its sitting until further notice.
The suspension was announced on Saturday by Doris Okuwobi, a retired judge heading the panel.
"There are two reports that we are expected to work on, we are not close enough to any of them, we cannot continue with the sitting and end up the assignment without concluding. So we will not be sitting from today," Mrs Okuwobi said.
"But as soon as we find ourselves in a comfortable situation, we will send hearing notices to cases that have been listed."
She added that during the break, the panel will "evaluate, collate and make findings" regarding the Lekki shooting.
However, a member of the panel, Ebun Adegboruwa, SAN, alleged that the panel was frustrated, Punch reported.
 "EndSARS panel is being frustrated. There are attempts to frustrate the EndSARS Judicial Panel from reaching meaningful conclusions on investigations into the Lekki Toll Gate Incident of 20th October 2020. I will give details subsequently," Adegboruwa said, according to the report.
The suspension comes nearly a week after the presentation of a report of the forensic investigation conducted on the ammunition presented by the Nigerian Army at the panel.
A forensic expert from Sentinel Forensics Ltd, Joseph Funsho-Ako, who presented the report told the panel that the samples of ammunition presented by the Nigerian Army matched bullet shells recovered at Lekki Tollgate.
The panel was set up by the Lagos state government to investigate cases of police brutality and the officers of the now-defunct Special Anti-Robbery Squad (SARS), and to determine what really happened to protesters at Lekki tollgate on October 20, 2020, as youths demand answers and accountability.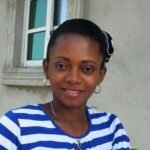 Ifunanya Ikueze is an Engineer, Safety Professional, Writer, Investor, Entrepreneur and Educator.