In yet another crypto market reaction to a tweet/announcement related to Elon Musk and Tesla, $473 billion was wiped off the market, when Elon Musk announced that Tesla would stop accepting Bitcoin as payment.
At 8.06am AEST when Musk made the announcement, the world's cryptocurrency market was valued at about US $2.43 trillion, according to Coinmarketcap.com.
By 10.45am the cap had dropped to 2.06 trillion — a loss of $473 billion (US $365.85) billion. Bitcoin alone has seen $165 billion wiped from its value since 11.22am.
The statement posted on Elon Musk's twitter handle read;
"Tesla has suspended vehicle purchases using Bitcoin. We are concerned about rapidly increasing use of fossil fuels for Bitcoin mining and transactions, especially coal, which has the worst emissions of any fuel.

"Cryptocurrency is a good idea on many levels and we believe it has a promising future, but this cannot come at great cost to the environment.

"Tesla will not be selling any Bitcoin and we intend to use it for transactions as soon as mining transitions to more sustainable energy. We are also looking at other cryptocurrencies that use <1% of Bitcoin's energy/transaction.
At current rates, bitcoin mining devours about the same amount of energy annually as the Netherlands did in 2019, data from the University of Cambridge and the International Energy Agency showed.
Chinese miners are responsible for about 70 per cent of bitcoin production, according to the University of Cambridge's Centre for Alternative Finance.
Bitcoin price having dropped from around $54,819 to $45,700, its lowest since March 1, in just under two hours following the tweet shortly after 2200 GMT. It recovered about half of that drop early in the Asian session, and last traded about $51,099.
Ether , the world's second-largest cryptocurrency, followed a similar pattern, dropping 14% to touch a low of $3,550, before bouncing back above $4,000.
It is ironic that Elon Musk and Tesla, with operations at the cutting edge of Technology is just realizing how much energy is being expanded to min cryptocurrencies.
Could this be a convenient way for the Tech Billionaire and Tesla to catch out on the huge investment in Bitcoin.
Tesla's announcement on Feb. 8 that it had bought $1.5 billion of bitcoin and that it would accept it as payment for cars has been one factor behind the digital token's surging price this year.
As a result, Musk's comments roiled markets even though he said Tesla would not sell any bitcoin and would resume accepting the cryptocurrency as soon as mining transitioned to more sustainable energy.
The digital currency is still 30% higher than before Tesla's February announcement.
In its Q1 filing, sale of Bitcoin contributed $101 million to the company's profit according to Tesla.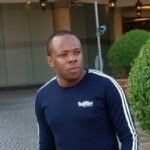 Nnamdi Maduakor is a Writer, Investor and Entrepreneur