Twitter on Tuesday said that it plans to close a deal with billionaire Elon Musk to acquire the company.
Earlier in the day, Musk in a letter to the firm revived his proposal to buy the social media giant for his original offer of $54.20 per share, the price he offered months ago before trying to quit the deal.
Following the announcement, Twitter Inc shares surged 22.24% to close at $52.00 per share on Tuesday.
This comes as the Musk and Twitter have been gearing up for a legal showdown in the Delaware Court of Chancery beginning Oct. 17.
Recall that in April, Twitter accepted Musk's $44 billion offer. However, in July Musk notified Twitter that he is ending the deal to buy the social media company, after claiming the company breached its obligations by misrepresenting the number of spam and fake accounts on the platform. Twitter maintains that spam and fake accounts make up less than 5% of its total users.
In response, Twitter filed a lawsuit against Musk, accusing Musk of refusing "to honor his obligations to Twitter and its stockholders because the deal he signed no longer serves his personal interests."
Twitter seeks to force him to go through with the offer he made in April. Musk has since filed a countersuit.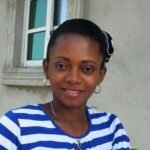 Ifunanya Ikueze is an Engineer, Safety Professional, Writer, Investor, Entrepreneur and Educator.