Airtel Africa Plc grew its underlying revenue by 13.6% for the financial year ended 31 March 2021, while the profit after taxation rose by just 1.8%, according to the financial statements released by the company.
Underlying Revenue rose to $3.888 billion from $3.422 billion reported in 2020.
Components of revenue
Voice revenue: $2.083 billion, up 5.8% from $1.970 billion in 2020
Data revenue: $1.157 billion, up 24.3% from $930 million in 202)
Mobile Money revenue: $401 million, up % from $311 million in 2020
Other revenue: $347 million. Up 20% from $320 million.
The operating profit grew by 24.2% to $1.119 billion from $901 million in 2020.
Airtel Africa Plc paid $282 million in tax, an increase of 48.5% from the $190 million it paid in 2020.
The profit after tax slightly rose by 1.8% to $415 million from $408 million in 2020. This was largely flat compared with the previous year a result of the prior period recognition of a one-off gain of $72m related to the expired indemnity to certain pre-IPO investors and a higher deferred tax credit of $15m and one-off derivative gain of $47m in the prior year, as well as higher tax in the current year. Excluding the prior-year benefits from exceptional items and the one-off derivative gain, profit after tax increased 47%.
Read also: DMO offers14.80% FGN JUL 2049 for Subscription in May 2021
The basic earnings per share declined by 12.6% to 9 cents from 10.3 cents. In July 2019, following the announcement of the Initial Public Offering (IPO), the company issued 676,406,927 new shares. EPS has been restated to reflect the position if all the shares as of 31 March 2021 been issued on 1 April 2019, for a like-for-like comparison.
Capital Expenditure during the year declined by 4.3% to $614 million from $642 million in the previous year. This is slightly below the company's commitment to spend between $650m to $700m in a financial year.
The net debt rose to $3.53 billion from $3.247 billion in 2020.
Airtel Africa Plc grew its total customer base by 6.9% to 118.2 million from 110.6 million, the data customer base rose by 14.5% to 40.6 million from 35.4 million in 2020 while the mobile money customer base increased by 18.5% to 21.7 million from 18.3 million in 2020.
Commenting on the result, Raghunath Mandava, Chief Executive Officer of Airtel Africa Plc said "In these challenging times, I want to say a huge thank you to all our employees, our business partners, and governments and regulators who have supported us, and in turn facilitated our continued support to the economies and communities we serve. Our performance has been strong. with reported growth of 13.6% in underlying revenue and 18.3% in underlying EBITDA."
"Our customer base also grew strongly for most of the year with new customer registration requirements in Nigeria stemming from our onboarding of new customers in the final quarter, and these restrictions were lifted in the second half of April.
"In line with our strategy of unlocking value in our mobile money business, we will soon welcome two new minority investors (The Rise Fund and Mastercard) in agreed transactions which value this part of our business at $2.65bn, as well as bringing $300m into the Group. We have also agreed to sell more of our tower portfolio, yielding yet more cash for the business."
About Airtel Africa
Airtel Africa is a leading provider of telecommunications and mobile money services, with a presence in 14 countries in Africa, primarily in East Africa and Central and West Africa. Airtel Africa offers an integrated suite of telecoms solutions to its subscribers, including mobile voice and data services as well as mobile money services, both nationally and internationally. We aim to continue providing a simple and intuitive customer experience through streamlined customer journeys.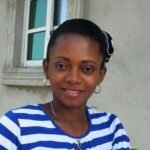 Ifunanya Ikueze is an Engineer, Safety Professional, Writer, Investor, Entrepreneur and Educator.