Tesla beat Wall Street expectations on Monday with the release of its first-quarter results.
The electric car giant reported $10.4 billion in revenue, a record $438 million net income and adjusted earnings of 93 cents.
However, Tesla's core business of selling cars and solar panel is not the source of its profit.
Nearly a quarter of Tesla's profit was realized from the sale of a portion of Bitcoin held by the company. In February Tesla disclosed that the company had invested $1.5 billion in the most popular cryptocurrency.
The sale of Bitcoin contributed $101 million to the company's profit according to Tesla.
Another major contributor to Tesla's record profit is the sale of regulatory credits to other automakers to help them meet emissions mandates. These sales brought in $518 million for Tesla with an almost 100% profit margin. This accounts for 97.2% of Tesla's $533 earnings before tax.
Ryan Brinkman, who follows Tesla for JPMorgan Chase, in a note to clients on Tuesday called Tesla's earning a "sizeable miss" with an "underperform" rating to the stocks. He noted that if the company's gain on both bitcoin and regulatory credit is stripped away, that its core business of selling cars and solar panels actually lost $25 million in the quarter — significantly worse than he and other analysts had expected.
Tesla shares lost 4.53% ($33.46) at the close of trading on Tuesday to close at $704.74 per share and fell further 0.44% ($3.11) to $701.63 in after-hours. Nevertheless, the share price is still up over 340% in the past year.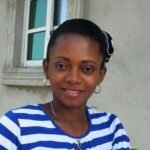 Ifunanya Ikueze is an Engineer, Safety Professional, Writer, Investor, Entrepreneur and Educator.