It has been a crazy week of price movements in financial assets driven by social media chatter, and as if that is not enough already, the world's richest man, Elon Musk just took it to a whole new level.
Data from Cointelegraph Markets and Tradingview showed BTC/USD spiking to $38,000 as users began to notice that Elon Musk was now publicly advertising Bitcoin.
Musk wrote simply "#bitcoin" in his biography on the social media site, and the price of Bitcoin soared.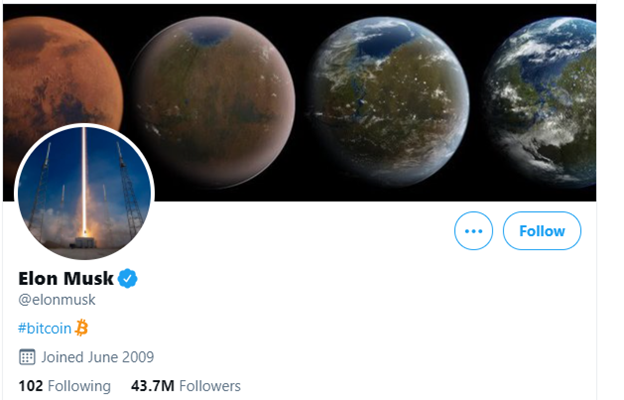 The move comes amid major anticipation from investors that BTC will be the next asset to receive a boost, either from a figure like Musk or from lay consumers affiliated with the now notorious Reddit group r/Wallstreetbets.
Cointelegraph reported that Musk had previously singlehandedly pumped the price of several cryptoassets notably meme-based Dogecoin (DOGE), with just one or a handful of tweets.
Elon Musk later tweeted to over 43.7 million followers; "In retrospect, it was inevitable".
In retrospect, it was inevitable

— Elon Musk (@elonmusk) January 29, 2021
What he means by that, he did note explain, but what is troubling is Financial and Capital market watchers and participant is the trend that is currently developing on social media.
As at yesterday, this writer was of the opinion that given the fact that some large funds and asset managers have always had the ability to move the market in the direction they desire, there was nothing wrong in a pool of retail investors doing the same.
However, in retrospect, the view is fast changing. This trend of social media induced financial asset rallies is not going to end well for many retail investors, because at the end of the day, someone has got to hold the baloon when the inevitable boost happens.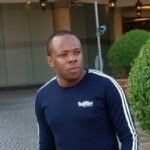 Nnamdi Maduakor is a Writer, Investor and Entrepreneur