A lot has been happening in the cryptocurrency world this week with NY Mellon now joining the fray on Thursday; from Tesla's announcement to Uber intimating that it might be accepting cryptocurrency as payment.
You can read up on recent occurrences in the crypto world below;
On Thursday, the oldest bank in America, founded in 1784 by Alexander Hamilton, Bank of NY Mellon joined the rush by top-tier financial services firms to bet on digital currencies such as bitcoin.
The bank did so by forming a new unit to help clients hold, transfer and issue digital assets. The new unit at BNY Mellon, called the Digital Assets unit, is expected to roll out the offerings later this year, the bank said. It will be headed by Mike Demissie, head of Advanced Solutions at BNY Mellon, which is America's oldest bank.
The world's largest asset manager, BlackRock Inc has already added bitcoin as an eligible investment to two of its funds.
Speaking about the decision, Roman Regelman, CEO of Asset Servicing and Head of Digital at BNY Mellon said, "Growing client demand for digital assets, maturity of advanced solutions, and improving regulatory clarity present a tremendous opportunity for us to extend our current service offerings to this emerging field."
With recent occurrences, the push into mainstream for the digital assets that was for long neglected by traditional financial firms is accelerating.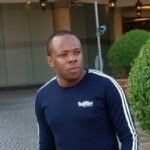 Nnamdi Maduakor is a Writer, Investor and Entrepreneur