(Greenwich Merchant Bank): The local bourse recorded a decline of 3.27% as the NGX-ASI and marketcapitalisation closed at 47,238.35 points and NGN25,729.46 billion respectively.
This is accredited to losses recorded AIRTELAFRI (10.00%), PRESCO (9.99%), OKOMUOIL (9.98%) and NGXGROUP (4.65%). As a result, the Year-to-Date drops to 10.59%. Market sentiment was bearish as volume traded recorded a 7.15% decrease to settle at 125.83 million units while value traded increased by 0.87% (NGN2,238.39 million).
GTCO closed the day with the highest volume traded while GEREGU closed with the highest value traded. Market breadth was negative at 0.56x with thirteen (13) gainers and twenty-three
(23) losers.
Sectoral performance was in the negative as the Consumer Goods sector (0.11%), Banking sector (0.85%), Insurance sector (0.31%) and Industrial sector (0.32%) recorded losses. While the Oil & Gas sector (0.00%) closed flat.

Fixed Income Market
The Bond market traded relatively quiet as sell offs in the 17-Mar-27 instrument and buying pressure in the 27-Apr-23 instrument caused average yields to hold still at 13.99% unchanged from yesterdays figure.
Similarly, activity was quiet as there was no little to no significant change in yields in the NT-bills and OMO market, average yield stood at 7.13% and 10.96% respectively same as the previous trading sessions. .
System liquidity decreased by 71.67% to close with a positive balance of NGN99.92 billion from NGN352.75 billion recorded the previous day. The Open Buy Back and Overnight rate closed at 16.25% and 16.75% respectively.
The Naira appreciated by NGN0.87/USD in the I&E Window to settle at NGN436.63 FROM NGN 437.50/USD.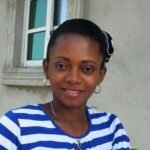 Ifunanya Ikueze is an Engineer, Safety Professional, Writer, Investor, Entrepreneur and Educator.