(Greenwich Merchant Bank): The local bourse closed the week on a negative note as the Nigerianequities market and the market capitalisation fell further by 0.13% to settle at 49,475.42 point and NGN26.69 trillion respectively.
This was attributed to the decline in the prices of ACCESSCORP (5.14%) STANBIC (1.67%), and FBNH(1.48%) hence, Year-to-Date dropped to
15.82%.
Likewise, market sentiment declined as volume and value traded fell by 36.41% and 9.56% to settle at 106.58 million units NGN1,143.62 billion respectively. FBNH emerged as the highest volume traded with 12.02 million units while ZENITHBANK took the spot of the highest traded value with NGN235.91 million.
Market breadth stood at 0.69x resulting from nine(9) gainers and thirteen(13) laggers.
The Insurance sector (0.64%), and Consumer Goods sector (0.02%) recorded losses at the end of the day, whereas banking sector (1.41%) recorded the sole gain for the day. On the other hand, Oil & Gas sector (0.00%) and the Industrial sector (0.00%) remained stagnant.

Fixed Income Market
Only two instruments traded in the Bond market (14-Mar-2024 and 17-Mar-2027 instruments) led to a 1bp decline in average yield to close the week at 13.13% from 13.14%.
The 2.74% decline in the 09-Mar-2023 instrument swayed the performance in the Nigerian Treasury bills which resulted to a 34bps decline in the average yield to close at 7.45%.
However, quiet sentiments pervaded in the OMO market with average yield closing at 11.11%, same as yesterday`s figure.
System liquidity declined further by 10.52% to close at NGN264.51billion from NGN264.51billion which led to a 2.67% and 2.92% decline at the Open Buy Back and Overnight rate to close at 9.67% and 10.17%.
Exchange rate depreciated by NGN7.24/USD to close at NGN436.25/ USD at the Investors and Exporters Window.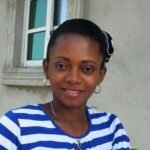 Ifunanya Ikueze is an Engineer, Safety Professional, Writer, Investor, Entrepreneur and Educator.