(Greenwich Merchant Bank): The local bourse recorded a decline of 0.06% as the NGX-ASI and market capitalisation closed at 50,594.97 points and NGN27,283.82 billion respectively. This is accredited to losses recorded in NGXGROUP (2.34%), BUACEMENT (2.24%), NB (1.15%) and MTNN (0.09%). As a result, the Year-to-Date now stands at 18.44%.
Market sentiment was mixed as volume traded recorded a 9.02% decrease to settle at 117.51 million units while value traded increased by 45.50% (NGN4,163.69 million).
MTNN closed the day with both the highest volume and value traded. Market breadth was negative at 0.93x with thirteen (13) gainers and fourteen (14) losers.
Sectoral performance was also mixed as the Consumer Goods sector (0.39%) and Oil & Gas sector (0.28%) were positive while the Banking sector (0.32%), Insurance sector (0.09%) and Industrial sector (0.45%) recorded losses.

Fixed Income Market
Sell offs at the long end of the Bond market drove average yields up by 9bps to settle at 12.52% from 12.43%.
Similarly, yields in the NT-bills and OMO market increased at the end of the curve in both markets driving average yield up by 19bps and 28bps to close at 7.69% and 9.83% respectively.
Once again, 8-Jun -23 instrument emerged as the most sold in the NT-bills market while the 7-Mar-23 was the most sold instrument in the OMO market with an increase of 40bps.
System liquidity decreased by 45.28% to close with a positive balance of NGN56.50 billion from NGN103.26 billion recorded the previous day. Though the Open Buy Back and Overnight rate closed at 14.50% and 15.00%.
The Naira appreciated by NGN1.47/USD in the I&E Window to settle at NGN429.20 FROM NGN 430.67/USD.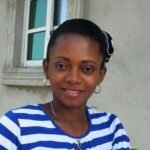 Ifunanya Ikueze is an Engineer, Safety Professional, Writer, Investor, Entrepreneur and Educator.