Russia's Gazprom has completely halted the delivery of gas to Finland on Saturday, 21st May 2022.
The halt came after Finland's state energy wholesaler Gasum failed to make a required payment in rubles, the Finnish gas system operator Gasgrid Finland said on Saturday. Gasum has also confirmed that the deliveries had stopped.
Have you read? Seplat Energy Plc responds to media report on Mobil Producing Nigeria Unlimited acquisition
Confirming the halt in a statement, Gazprom said;
"Gazprom has completely stopped gas supplies to Gasum (Finland) due to non-payment in rubles. As of the end of the business day on May 20, Gazprom Export has not received payment for gas supplies in April from Gasum (Finland)" in accordance with the new ruble-based payment mechanism."
In March, Russian President, Vladimir Putin ordered that gas sales to countries deemed unfriendly to Moscow would have to be paid in rubles.
Finland imports the vast majority of its natural gas from Russia, but the fuel only accounts for about 5% of the country's energy use.
Official figures being cited in the media shows that nearly 30% of primary energy in Finland comes from wood-based fuels, while 22.5% is from oil, and 19% from nuclear energy.
In 2020, Russia supplied around 1.61 billion cubic meters of natural gas to Finland, and last year the figure stood at 1.8 billion cubic meters. Also, Finland has two liquefied natural gas terminals in Pori and Tornio, with total capacity of 0.65 billion cubic meters per year.
State company Gasum says it's prepared for a Russian supply shutdown. Finland hopes to receive gas from Estonia via the Balticconnector gas pipeline during the summer.
Commissioned in 2019, Balticconnector is a bi-directional natural gas pipeline between Ingå, Finland and Paldiski, Estonia. It connects Estonian and Finnish gas grids. The pipeline provides Finland with access to the Latvian natural gas storage facility at Inčukalns.
The works comprised the construction of three pipeline sections: the 21 km-long onshore pipeline in Finland, the 77 km-long offshore pipeline, and the 54 km-long onshore pipeline in Estonia as well as the installation of auxiliary equipment including a pressure reduction station in Estonia and compressor and metering stations in both countries.
The 152 km gas pipeline is bi-directional with a transmission capacity of 7.2 million cubic metres of gas per day.
Estonia has also rejected Russia's new payment mechanism last month, and capacity limitations on the pipeline may complicate the task.
Media reports also say that both Estonia and Finland intend to rent a floating terminal to receive liquefied natural gas (LNG) by next autumn.
According to the plan, Estonia and Finland will construct mooring jetties and rent a floating LNG terminal between the two nations. It is planned that the floating LNG terminal can be used on both sides of the Gulf of Finland and the jetties will be made in Inkoo in Finland and Paldiski in Estonia, ERR reported.
The terminal is planned to be transported by fall this year and it will be parked at whichever mooring site is prepared to receive it by then.
According to the plan, the location will be decided on the basis of market requirements. Estonia and Finland will pay for the development of mooring infrastructure and will share the amount of leasing for the terminal depending on the consumption volume.
Estonia's Minister of Economic Affairs said his country estimates the annual renting cost of the terminal to be around 10 million euros ($11 million) for Estonia "in a best case scenario".
Finland's annual gas consumption is about 23 terawatt-hours and Estonia's consumption is about 5 terawatt-hours.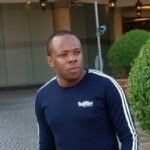 Nnamdi Maduakor is a Writer, Investor and Entrepreneur