S&P 500 slipped into a bear market during Friday's trading session, as the benchmark fell over 20% from its January high of 4,796.56.
S&P 500 the broadest measure of the US stock market however erased the losses to close at 3,901.36, saving it from official designation of a bear market. It last entered a bear market on March 12, 2020 and hit its lowest on March 23 2020.
Nasdaq Composite which entered a bear market in late February and has fallen 29% YTD.
S&P 500 lost 3% for the week, its seventh straight weekly loses. The Nasdaq Composite lost 3.8% for the week, posting its seventh straight week of losses. The Dow Jones Industrial Average lost 2.9% for the week, marking its first 8-week losing streak since 1923.
The index's slide highlights investors' increasingly dark economic outlook resulting from slowing economic and earnings growth, rising inflation and the Federal Reserve's subsequent monetary tightening in a bid to control inflation.
Both Walmart and Target, the US giant retailers earlier in the week warned that inflationary pressures were greater than anticipated.
The Dow Jones Industrial Average fell over 1,100 points on Wednesday as investors dialed up the likelihood of a U.S. recession.
"Friday's brief flirtation with a bear market is also a bad omen for the economy as a whole. Only one bear market in the last 50 years, the market crash of 1987, was not accompanied by a recession," CNN wrote.
Morgan Stanley predicts a 27% chance of recession in the next 12 months, a probability that jumped from just 5% in March.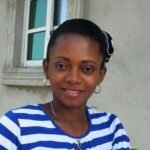 Ifunanya Ikueze is an Engineer, Safety Professional, Writer, Investor, Entrepreneur and Educator.