In Italy, the European Union's third-largest economy, paper and steel mills are halting their operations due to skyrocketing natural gas prices. Natural gas prices had been rising since 2021 as reserves dwindled in Europe, the energy crunch drove up costs for electricity, food, supplies and everything in between for people and businesses.
Now with the Russian invasion of Ukraine and the array of sanctions being put on it by the European Union, her members and allies, fears that the conflict will lead to an energy cutoff sent energy prices soaring,
The impact of this rise in Italy goes beyond a paper mill that make everything from pizza boxes to furniture packaging and steel mills that are turning off electric furnaces, it extends to fishermen staying back in ports mending their nets as they are facing spikes in oil prices, which has kept their fishing boats and ships moribund at the ports.
Italy is heavily dependent on Russian Energy, and this dependence in taking a high toll on its industries. Some 40% of electricity in Italy is generated from natural gas that largely comes from Russia, compared with roughly one-quarter in Germany, another major importer and the continent's largest economy.
Also read: Germany's Deutsche Bank winds down its business in Russia
Over the past 10 years, Italy's dependence on Russian natural gas has surged from 27% to 43% — a fact lamented by Premier Mario Draghi. European leaders meeting Friday in Versailles outside Paris discussed ways of easing the pain. Draghi pushed to diversify gas sources, develop renewables and introduce a cap on natural gas prices. He said his foreign minister, who recently visited Algeria and Qatar, was working on new gas markets.
Yahoo finance reports that a Veneto-based paper mill had suspended operations at six mills that recycle paper to supply one-third of all of Italy's packaging needs.
Francesco Zago, CEO of the paper mill, Pro-Gest S.p.A, stated that they have found themselves facing huge losses as a result of the sky high prices.
Energy prices has risen  from 90 euros a megawatt hour to over 300 euros a megawatt hour.

To remain profitable, he said they would have had to nearly double prices from 680 euros a ton to 1,200 euros — not doable on the marketplace.
He went further to state that despite the suspension of operations at six of their mills, they still have enough stock to keep open the company's sites that make cardboard boxes and other packaging, supplying industries from food to pharmaceuticals to furniture. But that could run out soon.
Acciaierie Venete, makers of high-quality steel for automotive and agricultural machinery, shut three of its steel mills for a few days last week as prices spiked to 10 times above normal.
"Never, ever has this happened that we had to shut down ovens,'' said Francesco Semino, an executive at the steel-making company based in the northeastern region of Veneto.
The urgency of Italy's energy situation is trickling down to consumers in the form of higher heating bills, and more recently, rising prices at the pump, with gasoline topping 2 euros a liter this week, or nearly $6 a gallon.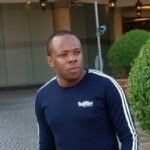 Nnamdi Maduakor is a Writer, Investor and Entrepreneur