Russia has stopped electricity supply to Finland two days after Finnish leaders said the country must apply to join NATO without delay.
Russian energy company RAO Nordic Oy however said it cut off electricity to Finland due to lack of payment since the preceding week.
Russian electricity accounts for about 10% of Finland's total consumption.
Reima Päivinen, senior vice president of power-system operations at Fingrid said "The lack of electricity import from Russia will be compensated by importing more electricity from Sweden and by generating more electricity in Finland."
Last Thursday, Finnish President Sauli Niinistö and Prime Minister Sanna Marin said, "Finland must apply for NATO membership without delay," in joint statement.
Finland shares a 1,300km land border with Russia, and has been neutral since the end of the Second World War.
In a phone call on Saturday, President Vladimir Putin told Finnish President Sauli Niinistö that "nonalligned defense policy would be a mistake for Helsinki that risked damaging Russian-Finland relations," Wall Street Journal reported.
Russian President Vladimir Putin had earlier demanded that "unfriendly countries" pay for Russian energy in rubles, Russia's currency. Finnish government had in April said it would not pay for Russian gas supplies in rubbles.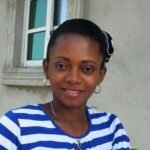 Ifunanya Ikueze is an Engineer, Safety Professional, Writer, Investor, Entrepreneur and Educator.