Oil prices jumped by about 2% on Tuesday to over US$90.00, its highest since November 2022, after Russia and the Kingdom of Saudi Arabia voluntarily extended cuts to the end of the year.
Also read; OANDO Plc to acquire 100% of Nigerian Agip Oil Company Limited
Brent crude futures rose by US$1.32, or about 1.5% to US$90.32 a barrel by 17.39 GMT. Investing.com reported that the Brent crude price rose to US$91.15 per barrel earlier in the session, its highest since Nov. 17 2022.
U.S West Texas Intermediate crude (WTI) futures rose US$1.49, or about 1.7% to US$87.04 a barrel, after also hitting a 10-month high of US$88.07 earlier in the day's session.
Investors had expected Saudi Arabia and Russia to extend voluntary cuts into October, but the three-month extension was unexpected.
The Russian Deputy Prime Minister Aleksandr Novak announced on Tuesday that Russia will will extend its voluntary cut in oil exports by 300,000 barrels per day (bpd) until the end of the year.
"The additional voluntary reduction in oil supplies for export is aimed at strengthening the precautionary measures taken by the OPEC+ countries in order to maintain stability and balance on the oil markets," the official stated.
Russia will review its voluntary cuts monthly, in order "to consider the possibility of deepening the reduction or increasing production, depending on the situation on the world market," Novak added.
Saudi Arabia's announcement of an extension of its voluntary production cut of 1 million barrels per day until the end of the year was carried by the state-run Saudi Press Agency, stating that the country still would monitor the market and could take further action if necessary.
"This additional voluntary cut comes to reinforce the precautionary efforts made by OPEC+ countries with the aim of supporting the stability and balance of oil markets," the Saudi Press Agency report said, citing an unnamed Energy Ministry official.
The latest round of oil cuts comes on top of voluntary reductions of 1.66 million bpd that some OPEC+ members had first declared in April, and then agreed to extend until the end of 2024.
The reductions are described as voluntary because they are outside the official policy of OPEC+, which obliges every non-exempt member to a share of production quotas.
OPEC+, a group comprising the Organization of the Petroleum Exporting Countries and allies including Russia, which pumps around 40% of the world's oil, has been cutting output since November 2022.
A series of production cuts over the past year has failed to substantially boost prices amid weakened demand from China and tighter monetary policy aimed at combating inflation. But with international travel back up to nearly pre-pandemic levels, the demand for oil likely will continue to rise.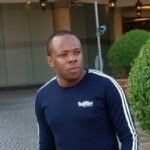 Nnamdi Maduakor is a Writer, Investor and Entrepreneur