NATO formally invited Finland and Sweden on Wednesday to join the military alliance during a summit in Madrid.
A move seen one of the biggest shifts in European security in decades after Turkey dropped its opposition to the two countries joining NATO.
Russia's invasion of Ukraine pushed Helsinki and Stockholm to drop their traditional of neutrality.
"Today we have decided to invite Finland and Sweden to become members of NATO, and agreed to sign Accession Protocols," the alliance reportedly said in a declaration.
"In any accession to the Alliance, it is of vital importance that the legitimate security concerns of Allies are properly addressed."
NATO's 30 allies took the decision at their summit in Madrid and also agreed to formally treat Russia as the "most significant and direct threat to the allies' security", according to a summit statement.
NATO, founded in 1949 previously classified Russia as a strategic partner.
It is likely to take up to a year for all allied parliaments to ratify Sweden and Finland membership, but once it is done, the two nations will be covered by NATO's Article 5 collective defence clause, putting them under the United States' protective nuclear umbrella.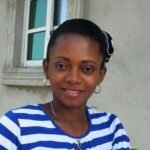 Ifunanya Ikueze is an Engineer, Safety Professional, Writer, Investor, Entrepreneur and Educator.