Caverton's aircraft with registration TJ-TIM has gone missing in Cameroon, according to a press release by the company.
Caverton Offshore Support Group Plc (NGX: CAVERTON) stated that the DHC 6-400 aircraft owned by Caverton Aviation Cameroon, an associate company of Caverton Offshore Support Group Plc, was reported missing at 16.15pm local time in Cameroon on 11th May 2022.
Also read; Presco Plc announces delay in filing 2021 FY and Q1 2022 financial statements
The company further stated that in conjunction with the Cameroonian authorities, emergency response teams were promptly deployed to the last known location of the aircraft.
The missing aircraft had two pilots and nine passengers on board. Unfortunately, no survivors were found at the scene.
Caverton further stated that it will continue to work closely with the relevant authorities in Cameroon as they carry out their causative enquiries.
The company's Board and Management expressed deep saddens by this incident and extended their condolence to the families who have been affected.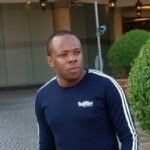 Nnamdi Maduakor is a Writer, Investor and Entrepreneur