Finlands leaders have said that the country would apply to join NATO "without delay."
In a joint statement on Thursday, President Sauli Niinistö and Prime Minister Sanna Marin said, "Finland must apply for NATO membership without delay."
This is a significant move for the country that has been neutral since the end of the Second World War. Finland shares a 1,300km land border with Russia,
"We hope that the national steps still needed to make this decision will be taken rapidly within the next few days," they added.
The announcement comes after Finland and Sweden signed mutual security pacts with the UK on Wednesday Similar pacts have been signed with the US. The security agreement is due to fears that they could be vulnerable to Russian attacks during the NATO application process.
As the war in Ukraine continues, Sweden is also expected to announce its decision on the issue of becoming NATO member this week.
Swedish Minister of Foreign Affairs Ann Linde said on Thursday that Finland's leaders had delivered an "important message," adding that her country "will decide after the report from the security policy consultations has been presented." Sweden's ruling party is expected to announce its position on May 15.
The move by both countries are as a result of the fear that Russia could do to non-NATO countries what it did to Ukraine.
However, this view safety under NATO umbrella is not shared by everyone in Finland.
"I'm afraid that NATO membership will increase actually the tensions in the Baltic Sea region and also will increase the tensions in Finland, especially regarding the eastern border," Veronika Honkasalo, one of the few members of Finland's parliament who doesn't believe the country should join, told ABC News.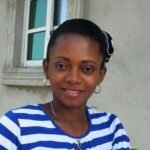 Ifunanya Ikueze is an Engineer, Safety Professional, Writer, Investor, Entrepreneur and Educator.