It is no longer news that the Nigerian-American, global finance expert, an economist of world repute and an international development professional, Ngozi Okonjo-Iweala, assumed office as the DG, WTO yesterday in Geneva, Switzerland.
Okonjo-Iweala's profile needs no more elaboration on account of its staggering nature with looads of record-breaking feats that adorn her resume. There is no better truth than to maintain that her current position is one so much merited.
The World Trade Organization (WTO) is charged with the enormous responsibility to oversee, inter alia, that international trade relations are mutual and balanced. As such, the WTO "is the only global international organization dealing with the rules of trade between nations. At its heart are the WTO agreements, negotiated and signed by the bulk of the world's trading nations and ratified in their parliaments. The goal is to ensure that trade flows as smoothly, predictably and freely as possible."
In her acceptance speech as the DG, WTO, Okonjo-Iweala did point out that one of the numerous challenges to address as the DG was to fix the different anomalies within the organization and to ensure balanced, fair trade among nations whether developing or developed. This is paramount at this time that racial inequality is becoming brazen in some developed economies.
Africa is a developing continent emerging from stagnation primarily orchestrated by the western world to subjugate both the African man and the African mind. The result is that the West sees itself as perpetually superior to Africa. This affects trade in different ways with instances including payment terms and payment modes. The West sees it that they need to have our products first before releasing funds while if we are buying from them, we pay before they even start to produce. This is trade imbalance and the WTO has the onus to ensure that INCOTERMS are strictly adhered to in world businesses.
Bringing the matter down to Nigeria, we raise questions that concern us internally. It is said that 'abusus rei non tollitur usus' (the misuse of a thing does not remove its usefulness). That Nigeria has been mismanaged does not remove her relevance and usefulness in global trades. Nigeria is a massive market both inbound and outbound; make no mistakes. But the question comes to mind as to how balanced these transactions are.
It is petty to propose a contractual agreement where the other party is at your mercy, whether goods in their raw states, semi processed or finished goods. I cannot import goods from China today and tell them to ship without payment till I get the goods, check the standards and quality before making payments. This is not possible as the company's chances of receiving payment for that invoice is totally a thing of my benevolence. But this is mostly the case here when Nigerians export.
Having served in Nigeria as a two-time Minister of Finance and Foreign Affairs Minister, Okonjo-Iweala knows the terrain very well. She knows those areas where the Nigerian government is not telling us the truth. She knows those things that we do not know. She knows what can be done to improve bilateral trade relationships between Nigeria and the comity of nations, not just on paper but in praxis.
As she partners with the world and tinkers this onerous responsibility of stabilizing trade relations among nations, especially resolving the rising trade tensions between America and China, she should add a handbag containing Nigeria's trade problems and seek solutions to them. As a former Minister of this nation, she could advice the Ministry of Trade and Investment and other cognate stakeholders on how things can be done better. As she thinks global, she should also spare some thoughts for her motherland.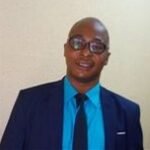 Azuka Edokobi is a Writer , a Farmer, a Supply Chain Expert and an Entrepreneur