Lafarge Africa Plc (NSE – WAPCO) has reported a 98.8% rise in profit after tax from continuing operations amid an 8.3% rise in revenue for the year ended 31 December 2020 compared to the 2019 figures.
The Group's revenue rose to N230.57 billion in 2020 from N213 billion in 2019.
Gross profit increased to N67.24 billion from N55.95 billion in 2019.  The gross profit margin rose to 29.16% in 2020 from 26.27% in 2019.
The Administrative expenses stood at N18.30 billion in 2020 from N17.56 billion in 2019 while the selling and marketing expenses dropped to N4.22 billion from N5.10 billion in 2019.
The finance cost was significantly reduced to N9.71 billion in 2020 from N20.18 billion in 2019.
Profit after tax from continuing operations jumped to N30.84 billion in 2020 from the N15.52 billion recorded in 2019.
Lafarge Africa Plc paid N6.35 billion income tax in 2020 up from N1.70 billion paid by the company in 2019.
Despite the significant improvement, the profit after tax of N30.84 billion for the year 2020 was drastically dwarfed by the N115.10 billion recorded by Lafarge in 2019 due to the N99.58 billion it registered from discontinued operations in 2019.
The earnings per share from continuing operations rose to 191 kobo from 96 kobo in 2019.
Read also: List of Dividends announced in 2021, qualification and payment dates
Balance sheet
The total assets rose to N507.21 billion as at 31 December 2020 (68.67% is Property, plant and equipment) from N497.15 billion in 2019 (74.38% was Property, plant and equipment).
The total liabilities dropped to N147.58 billion in 2020 (86.43% is current liabilities) from N152.24 billion in 2019 (55.45% was current liabilities).
Shareholders equity increased to N359.64 billion in 2020 from N344.91 billion in 2019, due to the increase recorded in retained earnings which rose to N170.58 billion from N155.80 billion.
The Board of Directors proposed a dividend of N1.00 (One Naira) per ordinary share in issue payable from the pioneer profits will be paid to shareholders whose names appear in the Register of Members at the close of business on Friday, 30th April, 2021. The dividend, if approved by shareholders at the Annual General Meeting will be paid on Tuesday, 25th May 2021.
At the close of trading on Wednesday the share price of Lafarge Africa Plc dipped by 7.11% to N20.90 per share.
About Lafarge Africa Plc
Lafarge Africa Plc, a leading Sub-Saharan Africa building materials company is a subsidiary of LafargeHolcim, a world leader in building materials. Listed on the Nigerian Stock Exchange, Lafarge Africa is actively participating in the urbanisation and economic growth of Nigeria, the largest economy in Africa. Lafarge Africa has the widest footprint in Nigeria with cement operations in the South West (Ewekoro and Sagamu in Ogun State), North East (Ashaka, in Gombe State), South East (Mfamosing, Cross Rivers State) with Ready-Mix operations in Lagos, Abuja and Port Harcourt. Lafarge Africa has a current installed cement production capacity of 10.5Mtpa. Lafarge Africa leverages on its innovative expertise to provide value-added products and services solutions in the building and construction industry in Nigeria.
About LafargeHolcim
As the world's global leader in building solutions, LafargeHolcim is reinventing how the world builds to make it greener and smarter for all. On its way to becoming a net zero company, LafargeHolcim offers global solutions such as ECOPact, enabling carbon-neutral construction. With its circular business model, the company is a global leader in recycling waste as a source of energy and raw materials through products like Susteno, its leading circular cement. Innovation and digitalization are at the core of the company's strategy, with more than half of its R&D projects dedicated to greener solutions. LafargeHolcim's 70,000 employees are committed to improving quality of life across more than 70 markets through its four business segments: Cement, Ready-Mix Concrete, Aggregates and Solutions & Products.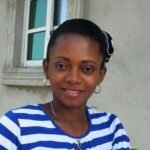 Ifunanya Ikueze is an Engineer, Safety Professional, Writer, Investor, Entrepreneur and Educator.