The Board of Directors of Beta Glass Plc (NSE Ticker: BETAGLASS) will recommend that N519.970 million be paid to shareholders as dividend per ordinary share for the financial year ended 31st December, 2021.
The dividend recommendation was part of the resolutions passed at the meeting of the Board of the company held virtually on Monday March 22, 2021 at 10.00am.
At the end of the meeting the Board resolved as follows;
That the Audited Financial Statements of the Company for the Year Ended December 31, 2020 be and are hereby approved; and that same be submitted to the Nigerian Stock Exchange, Securities and Exchange Commission and any other relevant regulator no later than March 31, 2021.
That a dividend of N519,970,880 representing N1.04 per ordinary share be recommended for payment to the shareholders subject to appropriate withholding tax and the approval of the shareholders at the Annual General Meeting.
The dividend being recommended for the 2020 financial year will be a decline in the amount of dividend paid to Shareholders.
For the 2019 financial year, the company paid a dividend of N1.67, representing only 15.21% of profits made in the financial year. For the 2018 financial year, BETAGLASS paid a dividend of N1.30, which was only 13% of its profit after tax in that financial year.
The N1.04 dividend being proposed for the 2020 financial year was even below the N1.07 dividend per ordinary share it paid for the 2017 financial year.
About the Company
Beta Glass Plc manufactures, distributes and sell glass bottles and containers for the leading soft drinks, breweries, wine and spirit, pharmaceutical, foods and cosmetics companies.
The company has manufacturing plants in Agbara Ogun State and in Ughelli Delta State. Beta Glass Plc exports to five countries namely; Cameroun, Ghana, Liberia, Sierra-leone and Guinea.
The Company is a public limited company, which is listed on the Nigerian Stock Exchange and incorporated and domiciled in Nigeria. The address of its registered office is Iddo House, Iddo Lagos State, Nigeria. P.O. Box 159.
Beta Glass Plc is a subsidiary of Frigoglass Industries Nigeria Limited which holds 61.9% of the ordinary shares of the Company. The ultimate controlling party is Frigoglass S.A.I.C, Athens.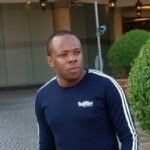 Nnamdi Maduakor is a Writer, Investor and Entrepreneur