BudgIT Nigeria in its state of states analysis said that Delta state, the 4th most indebted state in 2020 declined from 23rd position on the Fiscal Performance Ranking of states in 2020 to 31st position in 2021, "due to the weak performance of its fiscal fundamentals, low prioritization of capital expenditures, decline in its IGR, growing debt- to-revenue ratio."
BudgIT stated this in series of tweets on Friday via its official Twitter handle. Delta State came into spotlight after Atiku Abubakar, the presidential candidate of the Peoples Democratic Party chose the state governor, Ifeanyi Okowa as his running mate in the 2023 election.
BudgIT is a Nigeria's civic tech organisation, which focuses on raising the standards of transparency, citizen engagement & accountability, most especially in public finance while Open Alliance is a group of civil society organisations seeking to promote good governance in Nigeria.
The civic tech organisation said that between 2019 & 2020, Delta State's IGR tumbled by -7.65%, from N64.68bn in 2019 to N59.73bn in 2020.
On the other hand the state's operating expenses in 2020 "stood at N192 billion, the 2nd-highest annual operating cost right after Nigeria's commercial nerve centre, Lagos state,"BudgIT said.
BudgIT blamed the decline on the "state's historically high dependency on federally distributed revenue" which has always left it "vulnerable to shocks from crude oil price volatility, a situation which crystallised in 2020 as crude prices plummeted."
It however, stated that Delta State's investment in capital infrastructure also suffered a 56.89% decline from N142.03bn in 2019 to N61.38bn in 2020, the highest year-on-year decline across all 36 states.
"In the same period, Delta was the 4th most indebted state in Nigeria with a total debt burden of N272.03bn as of Dec 2020, and a debt per capita of N42,263 per citizen, which is higher than N27,316 per citizen, the average for all 36 states," BudgIT said.
"Delta's domestic debt surged by 6.22% from N233.89bn in 2019 to N248.45bn in 2020; this surge is higher than the 2.22% year-on-year domestic debt growth the state experienced from N228.81bn in 2018 to N233.89bn in 2019," BudgIT added.
"On the flipside, there was a 0.76% decline in the state's foreign debt portfolio from $62.53m in 2019 to $62.06m in 2020."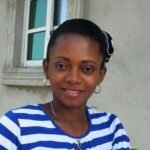 Ifunanya Ikueze is an Engineer, Safety Professional, Writer, Investor, Entrepreneur and Educator.