Reverend Father Ejike Mbaka has retracted his utterances against Peter Obi, the presidential candidate of the Labour Party.
Mbaka in a statement posted on the Facebook page of Adoration Ministry Enugu Nigeria said his intention is "not to malign His Excellency, Peter Obi's image but to pray for him."
On Wednesday during Adoration, Mbaka had described Obi as a stingy man and said he will never be president which drew wide rage of criticism from Nigerians including from clerics. The Catholic Diocese of Enugu issued a statement and dissociated herself from Mbaka.
Read more: Peter Obi: Enugu Diocese dissociates self from Mbaka
In the a statement on Friday Mbaka said, "I am grateful to God for His unquantifiable and favourable blessings, miracles, love and life for the Adoration Ministry, Enugu, Nigeria.
"I assure the people of God and Nigerians that I am praying for Good Governance and Good Leadership in this country and that God will give us leaders after His own Heart.
 "As it stands right now, it is obvious that Nigeria is passing through indescribable insecurity, inestimable unemployment, massive corruption, heinous crimes and unbearable suffering engendered by bad leadership.
"I bear with my fellow countrymen and women in whatever we are passing through in this trying time. I call on the adorers and the entire people of God to join hands in praying that God will deliver us from the plans of the devil and its wicked agents.
"I am a servant of God and my intention is not to malign His Excellency, Peter Obi's image, but to pray for him.
"May God's will be done in his life. I pray to God whom I serve to give our beloved people good and excellent leaders who will take care of them and lead them to the promised land.
"Anyone who God wishes to make our Leader is my choice. In this vein, I give my blessings to the supporters of His Excellency Peter Obi.
"In any way, they feel offended by my utterances or however I was misunderstood by them, I ask for their understanding and forgiveness. As a servant of the Most High God, I pray that it shall be well with my people. I am an ardent supporter of Good Governance, Justice, Equity, Love and Godliness," he said.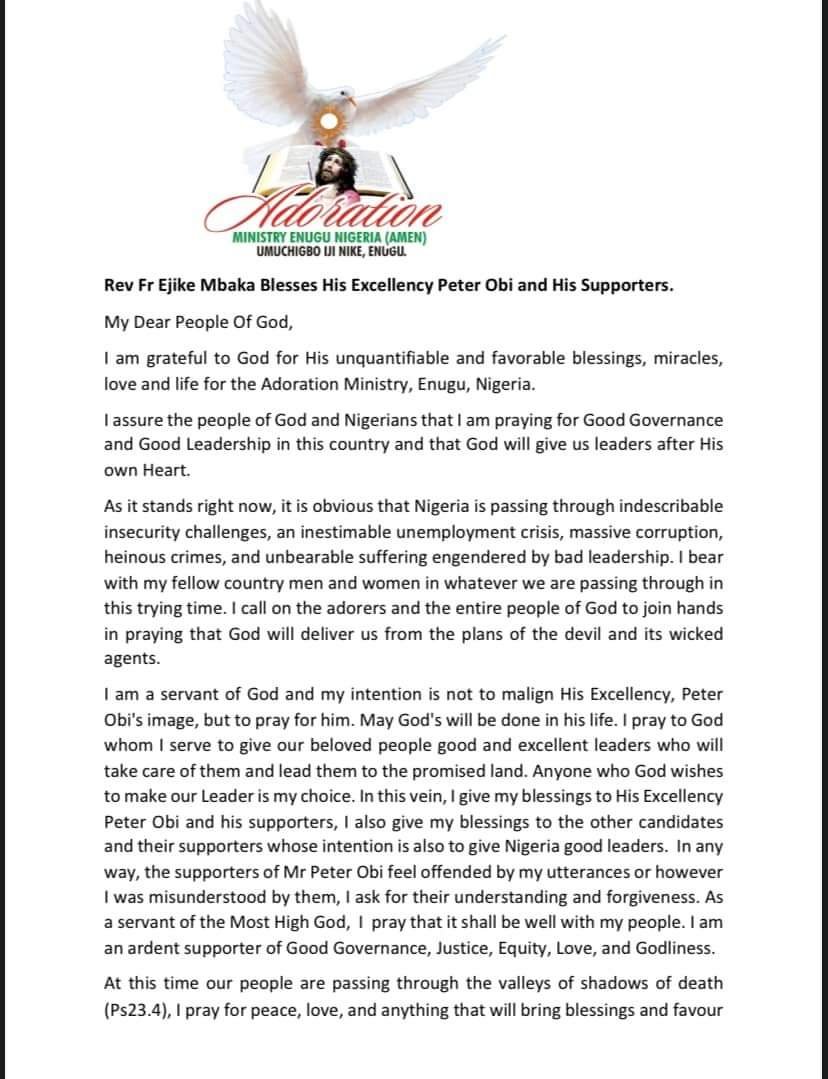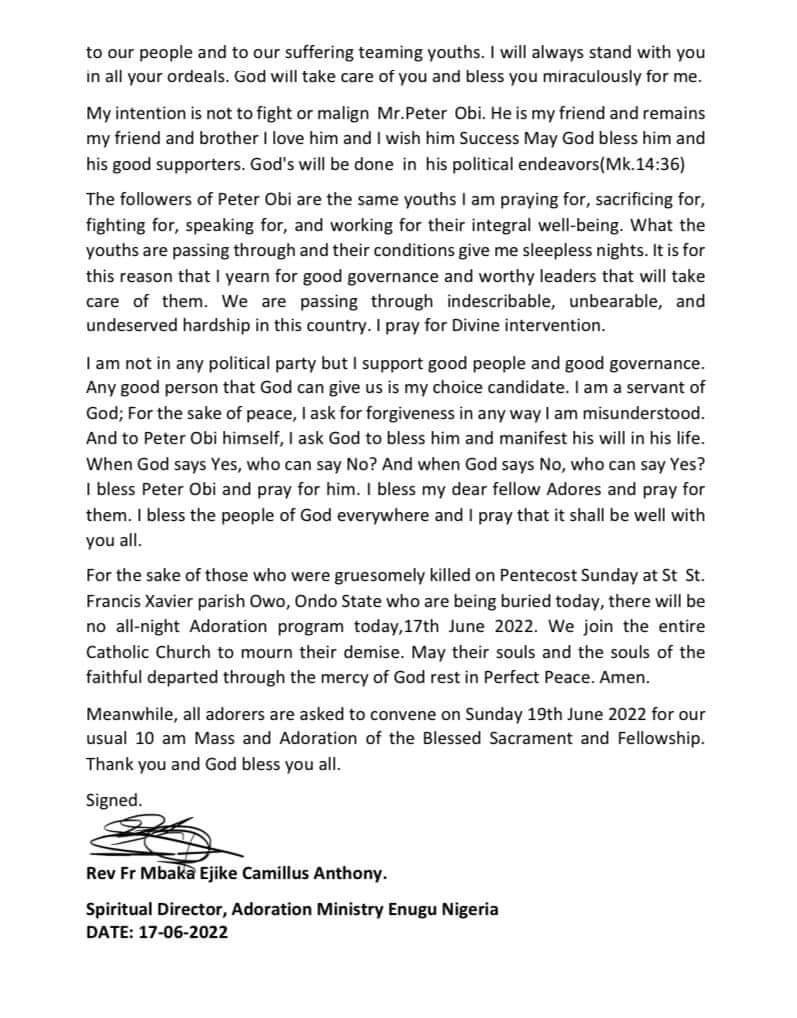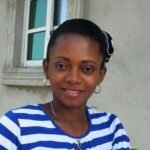 Ifunanya Ikueze is an Engineer, Safety Professional, Writer, Investor, Entrepreneur and Educator.