The prices of cryptocurrencies are surging Wednesday as investors await the much anticipated listing of Coinbase on NASDAQ Stock Exchange.
Bitcoin reached a new high on Wednesday morning to trade at $64,748.8 surpassing the record it created on Wednesday. Bitcoin has risen more than 6% in the last 24 hours.
At the time of this report, it is 6.32% up, trading at $64,541.6.
Bitcoin is not alone in the rally as other cryptos are surging as well.
Ethereum, the second most popular cryptocurrency is up 10.57% at $2,386.48.
XRP is also up by 23.24% to $1.91458 whereas Dogecoin is up 78.59% to $0.130155.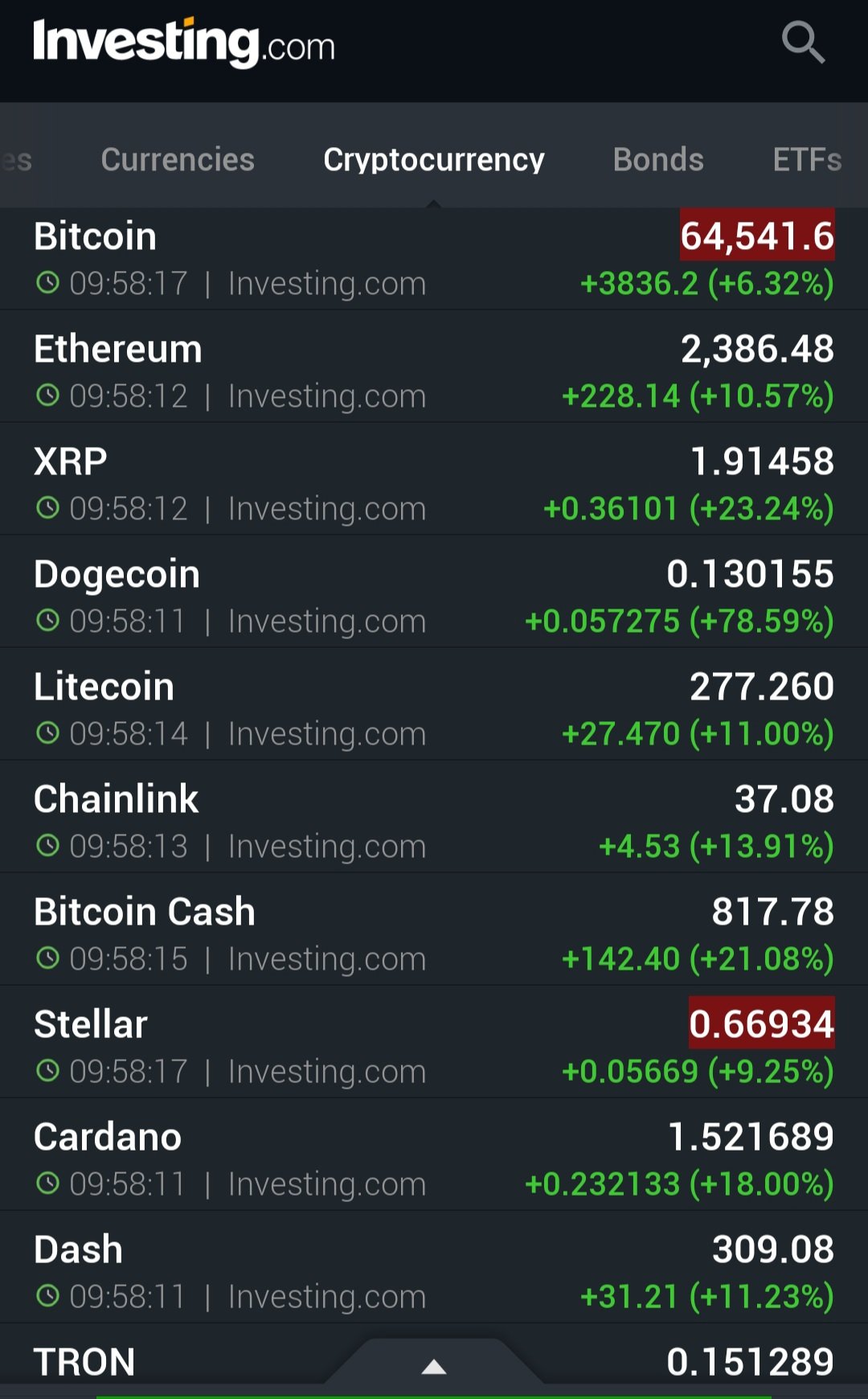 Coinbase shares will start trading on NASDAQ on today as the company lists its shares via direct listing under the symbol "COIN."
Read: 8 expert predictions ahead of Coinbase's anticipated IPO this week
The crypto exchange's native crypto Binance Coin (BNB) is up by 5.60% trading at $582.1 at the time of this report.
Coin base valuation was put at about $50 billion Tuesday evening as the stock was given a reference price of $250 per share, although this reference price does not determine the open price.
"listing of Coinbase in the US is a big deal for many investors because it somehow sends a signal that the US lawmakers aren't going to ban Bitcoin , and the crypto King is here to stay now said name Aslam chief market analysts at AvaTrade, in a note to clients . Yet some have cautioned that Coinbase valuation may be far too lofty ."
"The Coinbase direct listing is going to further build credibility and legitimacy for the cryptocurrency markets, which have already received huge institutional interest and flows since the start of 2021. But once the celebrations settle and the mainstream awareness of the cryptocurrency markets grow, eyes will turn to the alternative burgeoning decentralized financial (DeFi) industry and structures like DAOs (decentralized autonomous organizations) will become common knowledge." – Samantha Yap Founder and CEO at YAP Global, a PR agency specializing in crypto, blockchain, and fintech.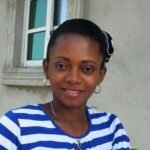 Ifunanya Ikueze is an Engineer, Safety Professional, Writer, Investor, Entrepreneur and Educator.